California wants to ban death penalty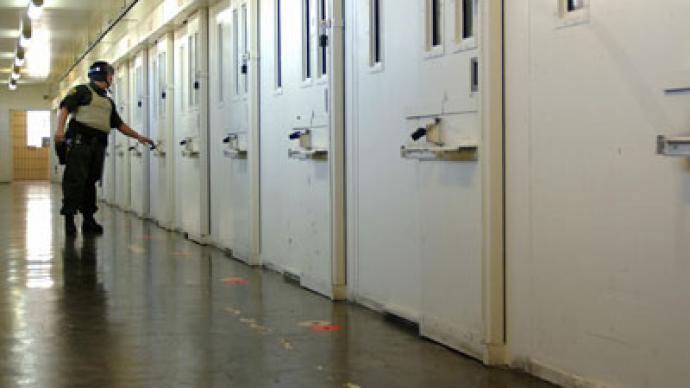 Californians are increasingly calling for an end to the death penalty, with proponents of a repeal claiming that it could save the state hundreds of millions of dollars.
Nearly half of all registered California voters are in favor of Proposition 34, the End the Death Penalty Initiative – a number that is continuously on the rise. A poll conducted by USC Dornsife and the Los Angeles Times shows that the gap between supporters and opponents is closing and now stands at three percentage points. In September, this gap was a 13-point difference, with 38 percent opposing the death penalty and 51 percent supporting it."There is no question there has been a sharp shift," Dan Schnur, head of the Jesse M. Unruh Institute of Politics at USC, told the LA Times.Those in favor of repealing the death penalty claim that the system, which allows for appeals that can go on for decades, cost hundreds of millions of dollars that can be saved if murderers are simply given life sentences instead. A 2011 report found that since reinstating the death penalty in 1978, the state of California spent about $4 billion on a system that executed no more than 13 death row inmates. There are currently 726 inmates on death row in California. Due to complications with the method of lethal injection, none have been executed in the past six years."Many of these condemned inmates will thus languish on death row for decades, only to die of natural causes while still waiting for their cases to be resolved," states the report, which was conducted by Judge Arthur Alarcon and law professor Paula Mitchell.The Guardian reports that this year, California's death row will cost $184 million, even though no executions will take place.The high cost and inefficiency of the death penalty has caused many to call for an end to the death penalty in an attempt to save money. The Legislative Analyst's Office estimates that the state could save $100 million a year, and eventually $130 million, from abolishing capital punishment. This extra money would be given to local law enforcement agencies to handle homicide and rape cases."California's death penalty is simply a fiscal disaster that coddles criminals, enriches lawyers, and hurts victims," Ron Briggs, El Dorado County Supervisors, wrote in a blog post.But death row inmates generally do not support Proposition 34, since the measure would eliminate funding for lawyers and investigators that could prove their innocence."Many of them say, 'I'd rather gamble and have the death penalty dangling there but also be able to fight to right a wrong,'" attorney Robert Bryan told the San Francisco Chronicle.Due to complications with a lethal injection method, it has been six years since the state executed a prisoner, causing inmates to have confidence that they won't be put to death. California houses one quarter of all US prisoners on death row. By keeping the system in place, millions will continue to be spent on expensive appeals and lawyers charging to keep inmates from getting on the list.
You can share this story on social media: