DC strip club funded by AIDS money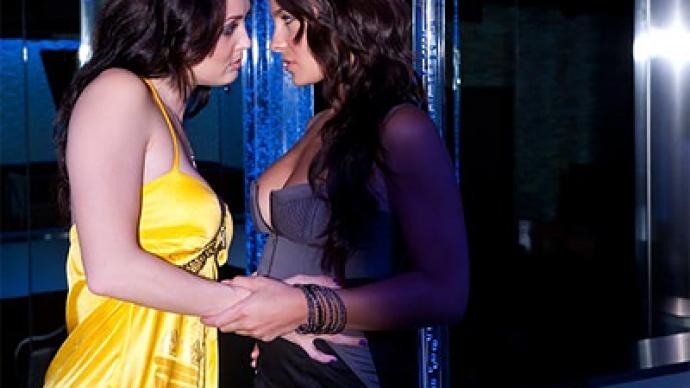 With lawmakers constantly flushing tax dollars down the tubes, it's about time public funds went towards something everyone can benefit from.
Oddly enough, DC politicians seem to mind that $330,000 in tax dollars went towards creating a strip club in the nation's capital. The Stadium Club in Northeast DC advertises itself as the premiere gentleman's club experience, but it didn't get that way overnight. Convicted drug dealer and "reformed" gangster Cornell Jones managed to receive $329,653 in city funding from Washington's top brass to renovate the building with, well, brass polls. Jones began work on it years ago, telling DC officials that he was trying to build a job training center for neighbors living with HIV and AIDS through his "Miracle Hands" non-profit group. Over time, however, Jones decided to move that venture into another location and house an erotic entertainment venue in the facilities at 2127 Queens Chapel Road NE in Washington DC instead. After making this decision, Jones continued to submit invoices to DC for renovation work on the soon-to-be nightclub, however, and managed to obtain a liquor license. He eventually the building was opened as the Stadium Club in 2010.The Washington Times reports that Jones never did open that training center, but he did lease the building up until only this March; at that point, Jones sold it to the current Stadium Club owner for nearly $3 million. That wasn't before Miracle Hands came across extra funding though. In April 2007, the Washington DC HIV/AIDS administration offered up another $139,000 towards renovations, adding a year to the nonprofit's deadline and bringing the tally of taxpayer monies to nearly $330,000 — all for what was to begin as a business casual gentleman's club that offers the finest in entertainment in the northeast side of the nation's capitol, as well as a $76 New York strip steak and grilled jumbo shrimp, cooked to perfection in a sweet Thai chili sauce. According to their website, at least.Now DC Attorney General Irv Nathan is suing Jones and Miracle Hands for $1 million for the malpractices involved in the years since the tax dollars started being used towards the club. DC Councilman David Catania requested to Nathan in February that an investigation be opened up, and Tuesday he told the Washington Examiner that he is pleased that the Attorney General is finally taking action. Catania adds that it is an "egregious impropriety" by Jones and company, but the current owners of the Stadium Club are firing back that they've done no wrong. Statements delivered this week from the club via Twitter announced that they are no longer affiliated with Jones or his non-profit, but rather are a "$4.5 million world class venue."I guess with $76 steaks, you'd have to be world class. As of Tuesday, the US Attorney's Office declined comment to the Washington Examiner as the investigation continues on. Should the Stadium Club remain open, DC residents can swing by later this year to catch Sean "P Diddy" Combs host a celebrity homecoming event this fall. Just don't forget that Thursday is amateur night, where the sexiest coeds in DC can compete in front of special guest judges. They also have a $12 apple pie.
You can share this story on social media: