Butt-slash bandit terrorizes Virginia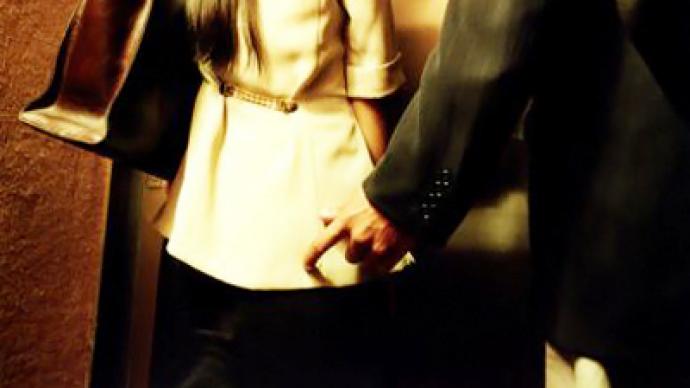 Just outside of the powerful political hub of Washington DC, an epidemic is plaguing suburbia. It's complicating lives, worrying police and tearing through . . . denim shorts?
Police say a 20-something Hispanic male is causing a pain in the ass for female shoppers in Northern Virginia lately. A 5'6", heavyset man is scouring shopping centers outside the Beltway and slashing the rear ends of women with a small blade while they browse retail stores.Detectives say that the subject is an "apparent serial cutter" and don't think he'll stop until he's caught. He's the butt slashing bandit and he's turning Northern Virginia on its end with a series of bizarre attacks on young female shoppers.An assault was reported back on Valentine's Day at the Champs store in Fair Oaks Mall. Three months later an incident was recorded again at the Ann Taylor store in the same shopping center. In June the culprit struck again at the H&M at Tyson's Corner Mall and then again at the Marshall's department store off of US route 50. This week the man made his latest move at a Forever 21 location at Fair Oaks once again at around 5:30 in the afternoon on Monday. The victim this time around, an 18-year-old female, told police she noticed clothing falling from the rack behind her while shopping in the store. She saw a man go to retrieve the clothes and that's when she felt a "sharp pain" in her buttocks.What she thought was a coat hanger turned out to be either a razor or box cutter. It penetrated her denim shorts and drew blood. When authorities responded, they found a wound around an inch and a half long. "The dangerous thing here is he's actually hurting women," former FBI agent Gregg McCrary tells a reporter for the News & Messenger. "He's already crossed that threshold into physical contact."A former criminal profiler, McCrary adds that the suspect is driven to this behavior."If he's in his late 20s, this is a little late for it to be his first time out. Chances are he's done something like this before. Police, I'm sure, are going to go back and look for similar crimes.""He'll just keep doing this until he's caught and by keeping on doing this, he'll be caught," McCrary adds.In recent years, the FBI has noted an increased presence of the largely Salvadoran gang Mara Salvatrucha, or MS-13, operating out of Virginia. Unless the collective known for violent, gruesome executions, human trafficking and drug smuggling has decided to take on a tamer approach to crime, it is probably safe to assume that the butt-slashes aren't gang-related. For a state that is responsible for Dave Matthews, Michael Vick and shock rockers GWAR, however, anything is possible.
You can share this story on social media: