Wall Street prostitution ring busted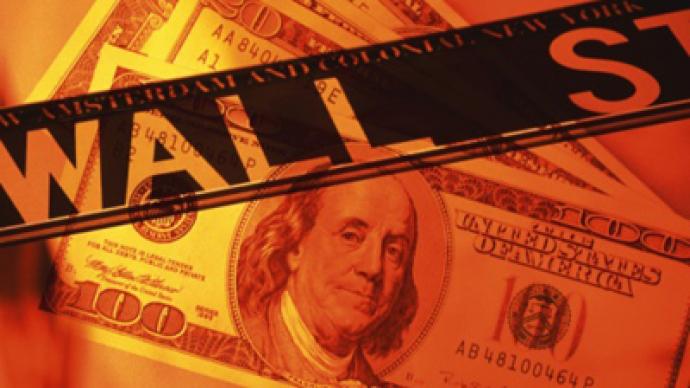 Head's up: Sunday's workshop entitled The Art of Mindblowing Oral will probably be postponed.
That's assuming that the event, posted on the Cupid Direct "adult playground" website, is affiliated with Wednesday's prostitution sting in New York that led to the indictment of 17 people associated with the sex site.Prosecutors say that they nabbed more than a dozen people with ties to a NYC prostitution ring that catered to the well-to-do big-wigs of Wall Street that were oft to fork over upwards of $10,000 for a night of classy, illegal sex, advertised on escort service websites.In a Wednesday news conference, Brooklyn District Attorney Charles Hynes said that the customers of the High Class NY prostitute service were "all high-end customers coming from the financial markets.""People with nothing but money," adds Hynes.On the other end of the transaction, Vice Detective Joe Panico tells reporters that the prostitutes providing sex services to the wealthy clientele were not your average street-walker. "They were on the high-end of sophistication," says Panico, who notes that the prostitutes lied about refraining from sexual conduct on the websites where they posted profiles that suggested they were "models."In addition to the Cupid Direct site, the URLs of discreteclub.com and angelofyourchoice.com are said to be operated under the High Class NY sex umbrella.Authorities allege that the well-off clientele of High Class NY often paid for more than sex too, with cocaine and other narcotics being made available in addition to the more flesh-like products that were offered. In all, prosecutors list 144 counts on the indictment.17 individuals were named in the indictment, including High Class NY owner Mikhail Yampolsky and his wife, Bronislava. Authorities allege that they used profits from their business to finance lavish trips and purchases. Hynes figures the ring brought in more than $2 million annually.Hynes was quick to avoid glorifying the Yampolskys, however, saying that "There is no such thing as a high-class pimp, and as we do with all other pimps, my office will prosecute these defendants and seek the maximum sentences available under the law.""The business of high-end prostitution is enormously profitable," says Hynes. With a limited overhead, wide profit margin and an already established profession — said to be the world's oldest — Hynes has clearly put in hours of sleuthing to stumble upon that shocking revelation.Charges were also filed against two other Yampolsky family members, 11 managers and supervisors and two investors. All parties face up to 25 year in prison if convicted.None of the clients, or "Johns," were identified by authorities, but Brooklyn District Attorney spokesman Jonah Bruno says that those making up the laundry list of customers (and perhaps a who's who of Wall Street) could be subjected to a $250 fine and asked to attend an educational program. You know…like driver's ed for the sex industry.Also absent from the indictment are the names of the sex workers linked to High Class NY. Since Wednesday's press conference, authorities have remained mum as to any of the employees linked to High Class NY, so we are unable to confirm whether or not any other staffers were arrested, including yoga aficionado Jane, educated, tanned and toned Ariel, carefree Savanna, "unbelievably fun" Evangelina or brown-eyed Lisa, who, while boasting measurements of 34B-24-34, also notes that she is really into dancing, music, shopping and the culinary arts.Should the indictment roster add any more names, 5'6" Cherry may be taking her characteristic trademark of brilliantly enticing well-wishers with her charm and genuine, endearing company to the big house.In addition to hosting Internet profiles boasting their models, workshops and venues, authorities have also linked High Class NY to several classified ads on social networking sites that have long been associated with escorts, including Craigslist and backpage.com.
You can share this story on social media: