Supreme Court allows inmate to sue government over alleged prison abuse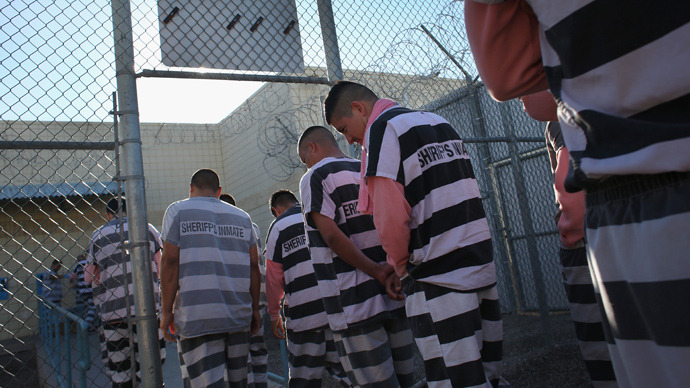 Justices on the US Supreme Court ruled unanimously Wednesday that an inmate who has been trying to sue the federal government for alleged sexual abuse at the hands of prison guards may proceed with the litigation.
Kim Lee Millbrook, an inmate at the federal prison in Lewisburg, Pennsylvania, submitted a handwritten appeal to the Supreme Court after lower courts threw out his suit. Millbrook has accused three prison guards of forcing him to perform oral sex while he was held by the neck on March 5, 2010.

Millbrook has sued the guards on charges of negligence and assault and battery, and the Court has appointed him an attorney.

The convict has asserted that the attack was in direct violation of the Federal Torts Claim Act, which precludes federal employees from immunity in civil suits for deliberate actions. The US 3rd Circuit Court of Appeals ruled in April 2012 that the law in question only applies when police are making arrests, holding searches or pursuing evidence.

"None of these interpretations finds any support in the text of the stature," Justice Clarence Thomas wrote in the decision. "By its terms, this provision focuses on the status of persons whose conduct may be actionable, not the types of activities that may give rise to a tort claim against the United States…The plain text confirms that Congress intended immunity, not on a particular exercise of that authority."
Government lawyers claim that an internal investigation, which included a medical exam, found no evidence of a sexual assault.

In October of 2012 The New York Times reported that Millbrook was convicted in 2007 on drug and gun-related charges along with witness intimidation. He has been held in four prisons and has filed lawsuits claiming mistreatment in each facility without prior success.

You can share this story on social media: