Over 2,000 detained migrants released due to US budget cuts – Washington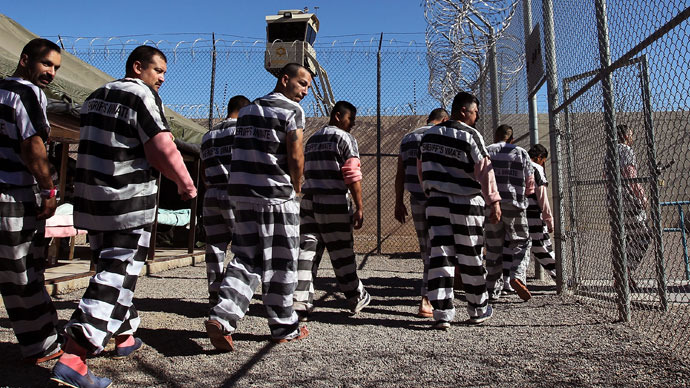 The Obama administration has acknowledged that over 2,000 detained illegal immigrants have been freed from US jails due to recent budget cuts. Earlier, US leaders strongly denied news reports on the release.
The release took place in February, AP reported.

However, four prisoners who were considered particularly dangerous were re-imprisoned.

Earlier, the US administration claimed that just "a few hundred" undocumented immigrants had been freed, saying that the news reports of more than 2,000 detainees being released were untrue.

However, Immigration and Customs Enforcement (ICE) Director John Morton said Thursday that ICE had released 2,228 illegal immigrants due to the budget cuts imposed as part of 'sequestration.'

He defended the move by claiming that the alternative would have been a reduction of investigations into smuggling and child pornography, according to Reuters.

"We were trying to live within the budget that Congress had provided us," Morton explained during a House Appropriations Subcommittee hearing. "We have limited resources."

The official also indicated that it cost around $122 a day to keep someone in a detention center, compared to about $7 a day to monitor them with electronic devices.

The acknowledgement of the release came as Obama administration officials warned of the severe consequences of the spending cuts, such as delayed flights, meat shortages and government layoffs.

Republicans have alleged that the Obama administration freed the immigrants to pressure lawmakers into undoing the automatic budget cuts, Reuters reported.

You can share this story on social media: