Couple spends month in jail after cop mistakes soap for cocaine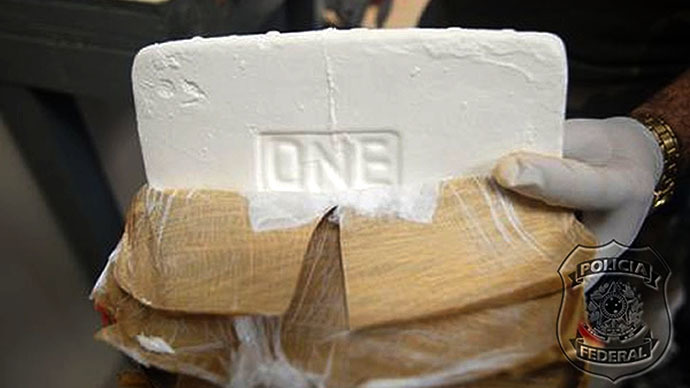 A New York couple spent nearly a month in jail after a Pennsylvania state trooper mistakenly identified two bricks of homemade soap as cocaine and arrested them for transporting the drug.
On December 12, law enforcement authorities officially dropped the charges against the couple – 26-year-old Annadel Cruz and 30-year-old Alexander Bernstein – who were pulled over in Pennsylvania as they were driving from New York to Florida.
According to a criminal complaint obtained by the Morning Call newspaper, Cruz was driving five miles over the speed limit on November 13 when a state trooper pulled her over. The officer apparently questioned her about the car, a new Mercedes-Benz, which Cruz said was a rental.
The trooper said he smelled marijuana, to which Cruz replied that she had smoked earlier that day, just not in the car. She gave the trooper permission to search the car, and the ensuing search turned up two brick-size packages that were encased in plastic wrap and red tape.
Although Cruz said the bricks were soap that she made herself, a field test performed by the officer identified the substance as cocaine. The officer also found marijuana in Cruz's bra.
The couple was arrested and charged with intent to deliver cocaine, possession of cocaine, and conspiracy and possession of drug paraphernalia. Additional charges of possession of marijuana, disregarding traffic lanes, and speeding were applied to Cruz. Bernstein was jailed on a $500,000 bond, while Cruz was under a $250,000 bail.
While the couple spent the month in jail, tests by the state police lab confirmed that the bricks were composed of soap. The Lehigh County district attorney's office eventually dropped the charges, but attorneys for the couple told the Morning Call that they suffered from racial profiling.
"I think it is a nice car with out-of-state plates and a Hispanic female behind the wheel" that triggered the officer's interest, said attorney Josh Karoly, who represents Bernstein. "If it was me driving that car, this wouldn't have happened."
"After this, everyone should pause about jumping to conclusions when a field test is said to be positive by law enforcement," said Cruz's attorney, Robert Goldman. "There are people going to jail on high bail amounts based upon these field tests."
The field test also came under fire from Karoly, who questioned whether it was performed properly or if it ever actually occurred.
"A young man spent a month in jail, spent a substantial amount of money to get out of jail and missed Thanksgiving with his 17-month-old son," he said. "To do that on a field test, we better be darn sure that these field tests are accurate."
Police have yet to comment on the incident, though Goldman said Cruz had no criminal record before she was pulled over.
"Her name is all over the place, making light of her defense that she was just transporting soap," he said. "She was labeled online as a drug dealer, she was incarcerated with people who do commit crimes. It's going to take her a good deal of time to get her good name back."