Corporate interests destroying American democracy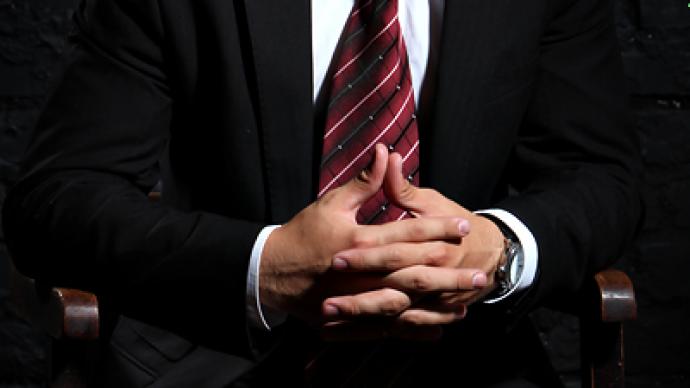 Are corporate interests and big business taking over the US political system to a degree where it is inevitable democracy will become obsolete and ruin the entire system of American government?
That's what Dr. Matthis Rath of the Dr. Rath Research Institute argued in a theory he dubbed the Oil and Drug Cartel theory. The theory says that over the past two years, social and political life in America has been radicalized and polarized. Using history as his guide, Rath contended the US is currently similar to pre-WWII Germany where corporate interests and biased media pose a great danger to American democracy. Everything from the crisis and corporate funded political parties contribute to the destruction of democracy, the theory says. Rath argues corporations wish to maintain a monopoly in business and a monopoly over the people, in order to control them – effectively converting democracy into dictatorship. "Currently we have major areas of society in any country being controlled by special interests," he said.He argued that health and energy make up most of the market controls, and dominate the market in a way that exploits the system and the people. When you control the health of the people and the energy sector, you control the people. Rath connects this monopoly over the people to similar occurrences in pre-WWII Germany; where strong special interests like this saw the Nazis into power. While no one today in power in America is a Nazis, he said, the circumstances surrounding events are very similar. As corporations gain more power and finance US politics, they can hand pick the government to their favor. "They [companies] have an interest to keep their economic power in place," Rath explained. He argued industries which feel threatened by US President Obama will finance politicians and others in order to have their way in US politics – The Tea Party is a prime example of a group with corporate funding, taking to the streets and stirring up fear, hatred and anti-government lingo much like how Adolf Hitler came to power in Germany.
You can share this story on social media: