News Corp faces new charges in the US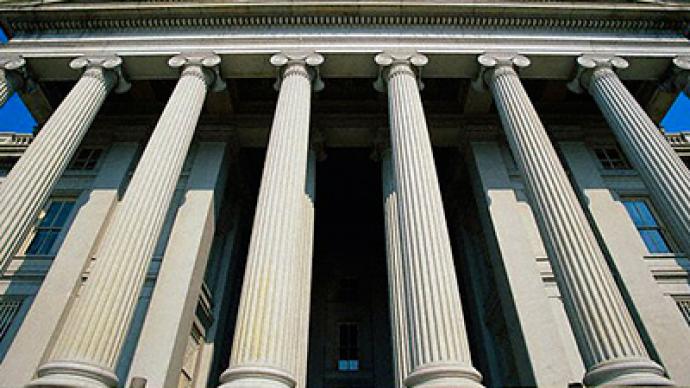 An investigation being launched by the US Justice Department into allegations of phone hacks carried out by Rupert Murdoch's News Corp could lead to the first ever violation of the Foreign Corrupt Practices Act by any media company.
If the DoJ's investigation pans out, it will mark the first time that any news outlet has been convicted of violating that law, which prohibits American companies from bribing overseas officials. While testimonies continue in the UK in the case against News Corp, Murdoch's media empire is based out of New York City, which means bribes occurring overseas could lead to fines in the States.Formally, the Foreign Corrupt Practices Act makes it an offense to make payments "in order to assist such issuer in obtaining or retaining business for or with, or directing business to, any person."While News Corp has entwined itself in a scandal stemming from allegations of phone hacks abroad, the media company is also the subject of a FBI probe in the US. News Corp was first accused of bribing London authorities to illegally obtain phone records, but as those charges escalated, pressure from the US Senate led the FBI to begin investigating potential bribes stateside as figures allege that News Corp tried to carry out unauthorized wiretaps of victims of the September 11 terrorist attacks and perhaps bribed US police as well.The Department of Justice is now working in tandem with the UK's Serious Fraud Office to investigate any wrongdoings that were carried out in both the US and England.As the Federal Bureau of Investigation looks into the supposed 9/11 hacks, News Corp CEO Rupert Murdoch said yesterday that he would "absolutely" begin a probe of his own if any documentation materializes. Speaking before a Parliament Select Committee in London, however, Murdoch remarked, "We have seen no evidence of that at all and as far as we know the FBI haven't either."The Foreign Corrupt Practices Act, first enacted in the 1970s, was initiated to discourage governmental bribes during an era brimming with the buying-out of foreign officials. An amendment to the act added in 1998, however, forbids payment to officials abroad that would act as a way of "securing any improper advantage."First Amendment advocate and pornography publisher Larry Flynt lashed out at Murdoch in a Washington Post op-ed last week, writing that "if the News Corporation's reported wrongdoings are true, what Murdoch's company has been up to does not just brush against boundaries — it blows right past them."In addition to perhaps violating the Foreign Corrupt Practices Act, News Corp may also be found guilty of infringing on the Telephone Records and Privacy Protection Act, 18 U.S.C. § 1039 if it turns out that they did access phone records of September 11 victims. If voicemails were illegally obtained, News Corp could also be charged with violating the Electronic Communications Privacy Act, 18 U.S.C. § 2511, which prohibits the interception of "any wire, oral, or electronic communication."Maryland University professor Mark Feldstein tells The National that "Once investigations begin, they tend to take on a life of their own. So if there are other illegal activities that the company has been engaged in, that could easily come to light as an offshoot of a foreign corrupt practices probe."
You can share this story on social media: