Ex-New Orleans official used tax dollars for sex, strippers, gambling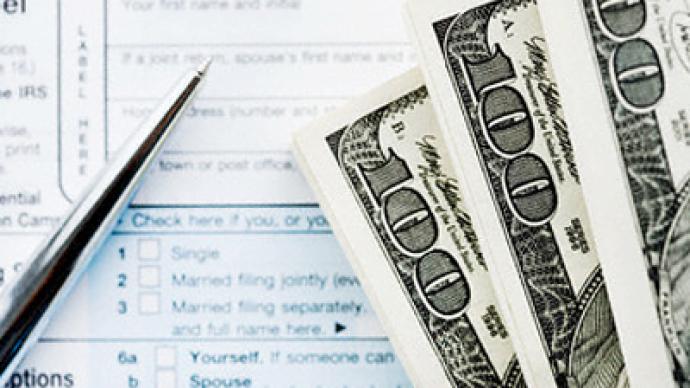 The former Chief Technology Officer of the city of New Orleans testified in federal court that he had funneled millions of dollars for several years from the city to a vendor in exchange for sex and other favors.
Greg Meffer, the former official, received financial kickbacks, yacht parties, sex, strippers, gambling benefits and more for directing millions of tax payer dollars to Mark St. Pierre. Meffer and other members of his staff took the kickbacks. Meffer was testifying in court for a fraud and bribery case against St. Pierre. While on the stand, Meffer called both his and the actions of St. Pierre "sophomoric". He admitted to number criminal offenses, including perjury in past cases where he attempted to cover up criminal happenings. St. Pierre took Meffer and other technology office staffers to New Orleans strip clubs over a number of years, spending nearly $20,000. In 2005 however they decided it wiser to hire strippers privately and St. Pierre purchased a yacht and held parties to entertain Meffer and his staff. "They would strip, take their clothes off during the poker games and sometimes perform sex acts," Meffer testified. "On me and on everybody. [St. Pierre] paid for myself, himself and sometimes some key Imagine partners or whatever."St. Pierre hosted the poker games and financed Meffer's buy-in. In sum, St. Pierre provided Meffer with at least $860,000 in bribes between 2004 and 2007 and Meffer used a company credit card from St. Pierre to finance personal vacations for himself and New Orleans Mayor Ray Nagin.This past November Meffer pleaded guilty to federal charged of his own. His testimony against St. Pierre was a part of his plea deal. According to further testimony Meffer coaxed his boss, Nagin, into excluding technology contracts from oversight and bidding rules, making it easy for him to ensure St. Pierre received the contracts.St. Pierre returned the favor with more than just pleasurable favors. During the 2006 re-election campaign of Nagin St. Pierre contributed well over $100,000 to the campaign by having his employees contribute funds that St. Pierre later reimbursed his works for.
You can share this story on social media: