'Impartial expert' behind new Web copyright rules lobbied for music industry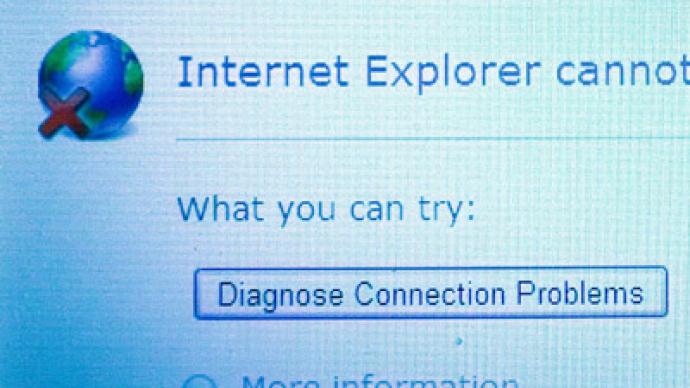 Internet users will soon be subject to a new "six strikes" system that'll let ISPs cut-off customers caught sharing files illegally. And while the program has received the blessing of the major labels, the music biz may have more than a bit part.
Four years after Internet Service Providers first considered implementing a new system to deter copyright law violations, the largest telecommunication companies in the United States are expected to finally put into place a "six strikes" program later this year that will punish repeat offenders with sanctions of increasing severity after each instance of illegal file sharing is identified.The program is largely the brainchild of the Center for Copyright Information, who last year said, "We anticipate that very few subscribers, after having received multiple alerts, will persist (or allow others to persist) in the content theft." Through the six-strikes program expected to be installed before 2013, customers caught using peer-to-peer programs to illegally share copyrighted files will be subjected to warnings, legal notices and even have their connection speed throttled. Recently the CCI acknowledged that an "independent and impartial technical expert" was brought on board to review the "accuracy and security" of the technology that is soon expected to be adopted by AT&T, Cablevision Systems, Comcast, Time Warner Cable and Verizon, but further investigation indicates that they did anything but.A post published this week to the CCI's official blog on copyrightinformation.org acknowledges that "recognized technology expert" Stroz Friedberg will be put in charge of evaluating the "MarkMonitor" system that will be used "for identifying alleged infringement over peer-to-peer networks." And while Friedberg will indeed bring with him to the CCI a career in copyright law that might be unmatched, he also takes with him a cozy relationship with the music biz which reveals anything but an impartial alliance.Cory Doctorow authored another post on BoingBoing.net this weekend that shines a light on Mr. Friedberg, and the checkered past he's has with some very cozy comrades of the CCI: the Recording Industry Association of America."Stroz Friedberg has completed its initial review of MarkMonitor's methodologies and found that the system is accurate and works properly," the CCI writes. Nowhere, however, does it acknowledge that Friedberg lobbied extensively on behalf of the RIAA going back to 2004, who retained him at a cost of more than half-a-million-dollars over the course of five years.The RIAA, the largest trade group of its kind representing major America record labels, made it well known in Hollywood and Washington alike that they will not stand for copyright infringement, lobbying endlessly in attempt to have stringent Internet laws passed to put them in control of how content is distributed and to whom. It's no surprise that the RIAA has endorsed the "six-strikes" program, which can effectively cut off connections for repeat offenders, but the back-handed hiring of one of their own lackeys comes to a surprise, even in an age when dirty tricks seems all the norm."It's a disappointing choice, particularly in light of CCI's professed desire to build public confidence in CAS and the fairness of its processes. It would have been refreshing to see an academic computer scientist or some other truly independent party appointed to fill that important role," University of Idaho Law Professor Annemarie Bridy tells TorrentFreak. According to the Center for Responsive Politics, Friedberg has most recently lobbied for the RIAA to the tune of $15,000 in 2009, raking in a total of $637,000 since coming on board five years earlier."CCI's choice of a former RIAA lobbying firm makes it clear that the copyright owner parties to the Memorandum of Understanding were more interested in appointing someone they trust than in appointing someone the public can trust," Birdy adds.The CCI's six-strike program has also been endorsed by the White House, who previously remarked that the system should "have a significant impact on reducing online piracy." The Motion Picture Association of America (MPAA), the trade-group that does for the silver screen what the RIAA does for the record industry, has also thrown their weight behind the six-strike program. Coincidently, they also have some major clout in Washington: the MPAA is headed by former Senator Chris Dodd, a close pal of Vice President Joe Biden.
You can share this story on social media: