Trial starts for contractor raped in Iraq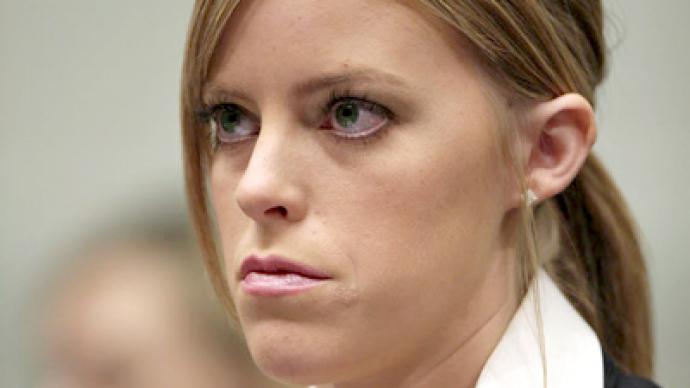 Six years after she alleges she was raped on the job in Iraq, a former contractor for Halliburton affiliate KBR is now sitting before a jury.
26-year-old Texas native Jamie Leigh Jones says that she was drugged, beaten and sexually assaulted by her co-workers at KBR while it was owned by Halliburton back in 2006. Jones was working as a clerical worker at Camp Hope in Baghdad, and says that, after the incident, she was placed under armed guard and held in a shipping container for hours.The trial finally going underway this week, nearly six years after the incident, pits Jones against KBR, the parent company and a co-worker she alleges was the rapist—Charles Bortz.Jones claims that Bortz, a firefighter at Camp Home, raped her so violently that her breast implants were ruptured. The lawsuit says that "When she awoke the next morning still affected by the drug, she found her body naked and severely bruised, with lacerations, blood running down her leg…" US Army physician Jodi Schultz confirmed Jones' incident and administered a rape kit at the time.The kit, however, disappeared for two years. When it was found, crucial details of it were missing.Jones has since had to resort to reconstructive surgery to repair pectoral muscles that she says were also torn in the incident.The rape is said to have happened on July 28, 2005, and Jones believes she was drugged with Rohypnol before being assaulted by Bortz and several others. An attorney for the accused, however, claims that the sex was between Jones and Bortz was consensual and has filed a countersuit against her in response.Jones' attorney, though, said that KBR has created a hostile workplace for its employees for decades and that employees were scared to report incidents. "KBR did a lot to keep this secret. KBR doesn't take care of its people," said Jones' attorney Lannie Todd Kelly in his opening statement.In an earlier statement, an attorney for KBR and Halliburton said that the companies "welcome the opportunity to present what really happened in Iraq.""Jamie has waited six years to have her day in court and she's happy to finally talk to a jury," said Kelly.Halliburton and KBP parted ways shortly after the incident.