Strauss-Kahn pleads not guilty in rape case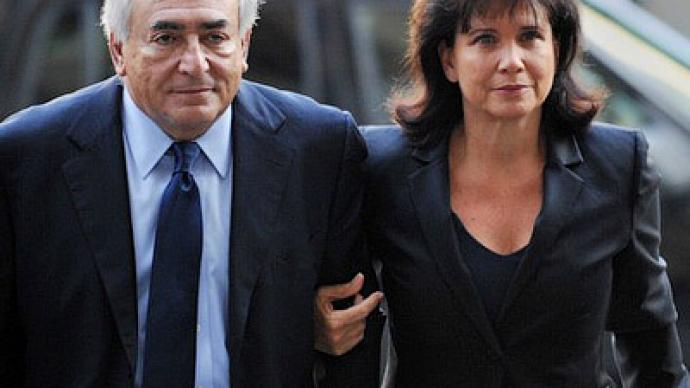 Dominique Strauss-Kahn has pleaded not guilty to all charges in a New York court on Monday. The former head of the IMF is charged with sex-related crimes against a Manhattan hotel maid.
The former IMF head arrived in court together with his defense team and his wife, journalist Anne Sinclair.

The banker has been indicted on five counts of crimes related to sexual violence plus unlawful detention.

Strauss-Kahn was appearing in Manhattan court for the first time since his release on $6 million bail last month. If found guilty, he could be sentenced to up to 25 years in prison.

His defense is expected to try and convince the jury that the episode in question was consensual sex rather than attempted rape. Speaking to journalists outside the court, Strauss-Kahn's lawyer Ben Brafman said he was sure that by the end of the case "it will be clear that there was no element of forcible compulsion in this case whatsoever."

The maid's attorney Kenneth Thompson was, however, confident the case will turn out badly for the former IMF head:

"The victim wants you to know that all of Dominique Strauss-Kahn's power, money and influence throughout the world will not keep the truth about what he did to her in that hotel room from coming out," he said.

The next court date has been set for 18 July.

Strauss-Kahn was arrested on May 14, after a maid at New York's Sofitel Hotel reported that he had sexually assaulted her.

The 62-year-old Frenchman resigned from his position as the managing director of the International Monetary Fund soon after his arrest.