Congress members exploiting legal loophole for luxury travel on lobbyists' dime - report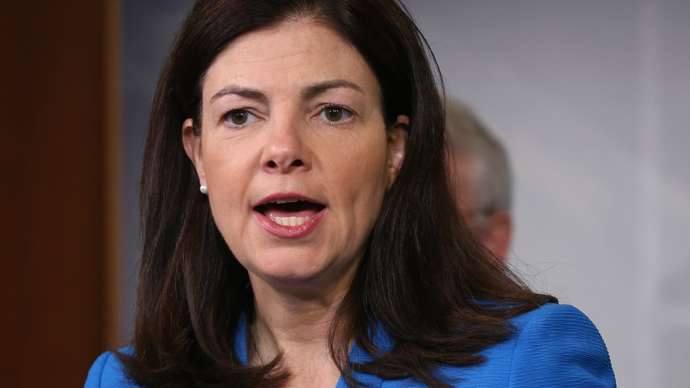 Despite a number of laws forbidding them from accepting gifts from lobbyists, congressional leaders regularly exploit legal loopholes to jet-set throughout the country on lobbyists' expense, according to a new report.
Members of Congress have taken trips to California's Napa Wine Valley, Colorado ski country, and other hotspots around the US and Puerto Rico – all paid for by companies and corporate representatives hoping to cozy up and hopefully influence politicians.
A law was signed in 2007 aiming to curb such abuse after lawmakers were busted taking paid golf trips to Europe, but some creative scheming has made it possible for politicians to enjoy their weekends outside of Washington.
The New York Times has revealed that political action committee (PACs) and political campaigns controlled by politicians on both sides of the aisle collect money from wealthy donors and corporate executives, and then use that money to fund catering and lodging expenses at swanky resort locations. There, at five star hotels in Las Vegas, Florida, and Bermuda, Democrats and Republicans mingle with executives from an array of businesses.
"It has become kind of the norm," Vic Fazio, a California congressman-turned-lobbyist, told the Times. "To the average citizen, it might seem like there is a disconnect between the reality of life in America and these getaways."
Between 50 and 100 lobbyists make generally accompany lawmakers on the trips, donating anywhere from $1,000 to $5,000 to the lawmaker's PAC for the privilege. Such activity is perfectly legal under current campaign law, a contentious topic that legislators have sought to eliminate, amend, and completely overhaul in recent years.
Reporters from the Times followed Senator Kelly Ayotte, a New Hampshire Republican, on a recent ski trip to Park City, Utah, where she was joined by dozens of lobbyists and executives.
"Anyone who wants to do some runs with me, I would love to," she said.
Ayotte campaigned as a Tea Party candidate and frequently spoke out against Washington insiders who spent their time with corporate interests. Yet she "kicked off the new year" at the "multimillion-dollar home of Gordon Smith," a former Oregon senator and current chief executive of the National Association of Broadcasters.
The National Association of Broadcasters currently has a number of issues up for discussion in the Senate and, just three weeks before the Utah trip, Ayotte publicly argued against an auction of the television broadcast spectrum, saying it could hurt TV broadcasters.
Ayotte is like other congressmen and women in that they do not deny partaking in these events but are also reluctant to discuss the details with the press. Steve Duprey, her campaign finance chairman, told the New Hampshire Union Leader that it was "manifestly unfair" for media outlets to report on the story.
Ayotte would have "preferred to stay home in New Hampshire with her family rather than travel to Utah for a day-and-a-half over the Christmas break, but the reality is she has to raise funds in-state and out-of-state for her campaign," according to spokesman Jeff Grappone.
Yet she, as with the other lawmakers who engage in such activity, seems unlikely to stop associating with so many fat cats unless the PACs can be controlled.
"I hope to make this an annual event," Ayotte said.
You can share this story on social media: