Congress to double student loan interest rates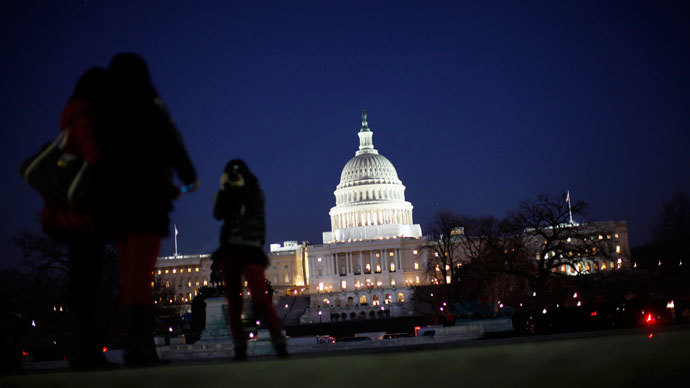 Seven million college students will see their student loan costs double on Monday, after a group of bipartisan lawmakers failed to agree on a plan to keep interest rates down.
The Senate adjourned for the July 4 recess on Thursday, but failed to keep interest rates on Stafford loans at the current 3.4 percent rate. The federally subsidized loans are set to expire on July 1, after which the interest rate cap will rise to 6.8 percent.
Congress' Joint Economic Committee estimates that the average student will be paying $2,600 more starting July 1. On a $23,000 student loan repaid over 10 years, a student would be paying about $3,000 total interest.
"At one level it's modest, but if you have an entry-level position or can't find work, it starts to add up," Terry Hartle, senior vice president of the American Council of Education, told Fox News.
In order to keep interest rates down, lawmakers would have to extend the cap, set a new one, or find another way to keep rates low. A bipartisan group of senators introduced the "Bipartisan Student Loan Certainty Act", which would have secured a 1.85 percent interest rate on undergraduate Stafford Loans, a 3.4 percent rate on graduate loans, and a 4.4 percent rate on PLUS loans that are issued to parents of students. But after paying little attention to the issue for the past 11 months, lawmakers failed to agree on this proposal and spent the past few weeks arguing about a solution.
"We're tired of this being a political football," Sen. Richard Burr (R-N.C.) said at a news conference with the co-sponsors of the bill. "This is a responsible program from the standpoint of the American taxpayer."
Senate Democrats on Thursday advocated for a temporary one-year delay of the current Stafford loan rates, but Republicans opposed the idea, and the Senate adjourned for recess.
"Last year we kicked the can down the road and passed a one-year extension for only a small group of students… Why would we want to make the same mistake again and just kick the can down the road another year?" Burr told AP.
But Sen. Jack Reed (D-R.I.) believes it would be best to extend current rates until Congress can come up with a better solution, to avoid the rise in interest rates.
"Students across this country would rather have no deal than a bad deal," Reed said. "We're at the point where we have to do our best to extend the 3.4 percent interest rate while we work on a good deal, not just any deal."
Sen. Tom Harkin, the chairman of the Senate education panel, said lawmakers would consider a retroactive fix on July 10.  The US government is already forecast to make a record $51 billion profit from the federal student loan program this year at current interest rates, which Sen. Angus King (I-Maine) described as "billions of dollars off the backs of our students."
If lawmakers fail to make a retroactive deal that would undo the impending spike in interest rates, US college students may find themselves unable to afford taking out a federal loan.