Colorado's legal pot market far exceeds tax expectations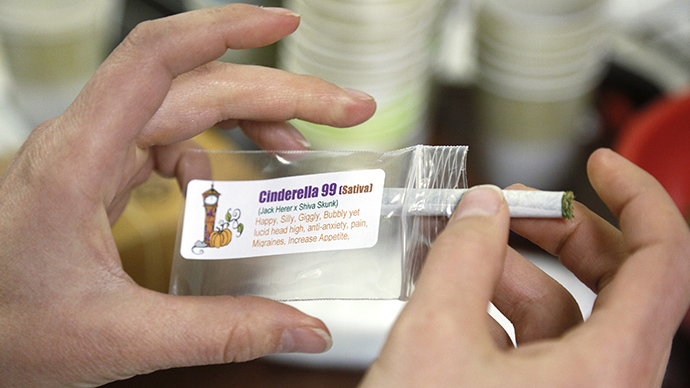 Recreational pot sales were always expected to give Colorado some sort of economic boost, but the latest budget proposal by state Governor John Hickenlooper suggests the returns are going to be even higher than originally estimated.
Released on Wednesday, the proposal expects the marijuana market in Colorado to bring the state around $98 million in taxes off of $610 million in sales, significantly more than the $70 million projected back when voters first voted to legalize recreational pot.
Since pot use became legal on January 1, Colorado has levied a 12.9 percent sales tax on all transactions, with medical marijuana taxed at 2.9 percent.
According to the Associated Press, Hickenlooper's budget proposes spending the incoming cash on substance abuse programs and youth marijuana prevention. Specifically, $45.5 million would be set aside for youth prevention purposes, $40.4 million for substance abuse treatment, and $12.4 million for public health. Additional proposals were made for campaigns that spread the word regarding marijuana's health risks.
"We view our top priority as creating an environment where negative impacts on children from marijuana legalization are avoided completely," Hickenlooper wrote in a letter to legislative budget writers, the AP noted.
On top of the sales tax, though, Colorado has also implemented a 15 percent excise tax on the drug. The state intends to spend the earnings from this tax on school construction, and Hickenlooper expects to reach the $40 million level originally projected.
Pot sales have been strong in Colorado ever since shops began selling the drug, which is moving at even higher prices than predicted. As RT reported in January, sales exceeded $5 million in the month's first week, and the state is even attracting visitors from other states interested in experiencing "pot tours."
Meanwhile, the only other state that's legalized recreational marijuana has also released its own projections regarding tax proceeds. As reported by the Yakima Herald, Washington is expected to rake in $190 million in pot taxes over a four-year period beginning in 2015. As in Colorado, those numbers are subject to revision once consumers can actually get their hands on the product.
"Voters and state lawmakers around the country are watching how this system unfolds in Colorado, and the prospect of generating significant revenue while eliminating the underground marijuana market is increasingly appealing," Mason Tvert, of the Marijuana Policy Project advocacy group, told the AP.
While other states continue to forge their own path on pot – Alaska will vote on legalization this August, as may Oregon and Washington, DC – 18 congressional members recently petitioned the White House in an attempt to reclassify marijuana or simply remove it from the illegal substances list. President Barack Obama had previously ruled out unilateral action on the matter, though these members believe it's within his power to have the Justice Department take action.
You can share this story on social media: