Teen gets child endangerment conviction instead of rape charge in Daisy Coleman case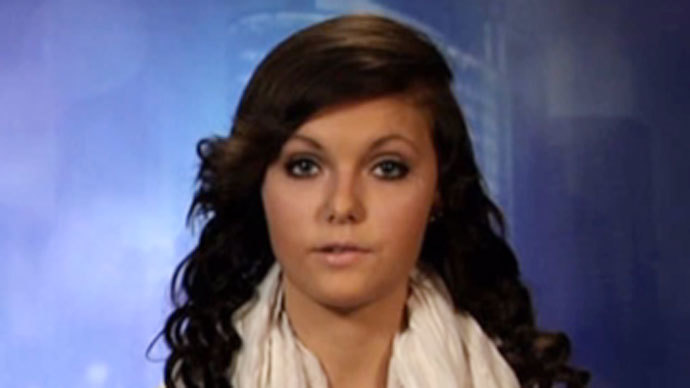 A special prosecutor in Missouri said Thursday that the state would not be charging a 19-year-old man with rape following a months' long investigation into the alleged 2012 sexual assault of a girl three years his junior.
Instead attorneys there charged Matthew Barnett with one count of misdemeanor child endangerment in the second degree following the completion of two separate investigations launched by the state while examining a two-year-old incident that only made its way to the national media in late 2013.
Barnett was accused of sexually assaulting a 14-year-old schoolmate, Daisy Coleman, after a January 2012 house party in Maryville, MO while he was 17. Prosecutors ultimately abandoned their initial probe, however, allegedly because Ms. Coleman and her family were failing to cooperate with the investigation.
But when the Kansas City Star ran a feature story about the altercation last October including allegations from the girl, now 16, the incident was propelled into the national spotlight and prosecutors bowed to the public's demands to reexamine the case.
"Barnett, who was arrested and charged with sexual assault, a felony, and endangering the welfare of a child, a misdemeanor, admitted to having sex with Daisy and to being aware that she had been drinking. He insisted the sex was consensual," Star reporter Dugan Arnett wrote at the time. Nevertheless, that first state probe was aborted and the case went quiet for more than a year until the Star article and the subsequent media coverage caused officials to act once again last fall.
As Arnett's report began to go viral, hacktivists aligned with the amorphous Anonymous movement and affiliated offshoots spearheaded a campaign to keep the case in the public's eye. Internet vigilantes released a number of statements about the case and encouraged people to wage protests and voice their opposition over the prosecution's failure to press charges, and further revelations about the case — particularly reports linking Barnett to a long-serving area lawmaker and others that accused the Colemans of being chased out from Maryville — further forced the story to the top of the news cycle.
Within days of Arnett's article being published, Nodaway County Prosecuting Attorney Robert Rice said he was appointing a new official to reopen the case and conduct an independent review of the altercation. That special prosecutor, Jean Peters-Baker, announced Thursday that Barnett had been charged earlier that day with one count of child endangerment and entered a plea of guilty.
The plea, Barnett's attorney JR Hobbs said outside of the Nodaway County courthouse, "Accurately reflects the conduct for which he should be held accountable."
"Mr. Barnett truly regrets the actions to which he pleads guilty," his attorney said.
Peters-Baker added that the prosecution believed felony charges were not appropriate in the matter, and that the plea agreement comes after a month of discussions between representatives for both sides. She also said that the state chose ultimately not to pursue sexual assault charges because "there was insufficient evidence to go forward."
"I hope that today's resolution of this criminal case brings some closure to my family, especially my children, and for my family," the girl's mother, Melinda Coleman, said in a statement read outside the court by Peters-Baker.
"I want to thank everyone who supported me and my family during these past two years," Daisy Coleman said in a statement also delivered by the prosecution. "To all of those who supported me, I promise what happened on January 8 of 2012 will not define me forever."
The endangerment charge, KSHB News journalist Ryan Kath wrote from Maryville on Thursday, stems from allegations that Barnett left Coleman alone, passed out and barefoot in front of her home after the supposedly consensual sex.
"The low temperature in the area that day was listed at 22 degrees, and the teen had spent roughly three hours outside, wearing only a T-shirt and sweatpants," Arnett wrote last year for the Star.
For pleading guilty to a violation of endangering the welfare of a child, Barnett will now have to pay restitutions to the Coleman family and conduct 100 hours of community service, among other parole conditions that were not announced during Thursday's press conference.
You can share this story on social media: