Anonymous campaign pushes authorities to demand reopening of Maryville rape case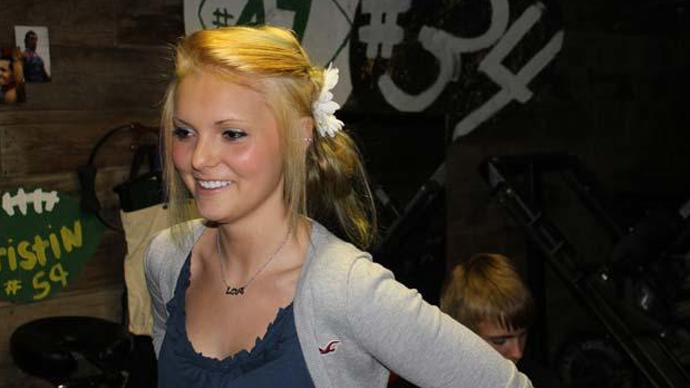 A tidal wave of media coverage and a powerful internet campaign have rekindled interest in a small-town sexual assault case in rural Missouri, and now the state's lieutenant governor is ordering an investigation to get underway.
Less than a week after a riveting 4,000-word exposé by Dugan Arnett in the Kansas City Star began to go viral, millions have turned to Maryville, Missouri and the Midwest town's questionable handling of an incident in January 2012 that reportedly involved the raping of two teenage girls.
Now as the families of the alleged victims begin to speak up about the ordeal and offer details about the assault and the prosecution's sudden abandonment of the charges, officials are considering taking another crack at the case.
When law enforcement first began pursuing charges against two teenage boys linked to the event, Sheriff Darren White told Arnett that he thought there would "absolutely" be a prosecution. But nearly two years after the teen girls were reportedly raped while semi-conscious in the basement of a well-connected high school football player, charges have been dropped and the families of the victims say they've been shunned by the residents of Maryville.
Authorities originally set their sights on Matthew Barnett, then 17, a star Maryville athlete and the grandson of a long-time state congressman. Witnesses say 14-year-old Daisy Coleman crawled through a basement window into Barnett's house last January with a friend, and a sheriff's report obtained by the Star confirms the footballer admitted to then having "consensual" sex with her. Barnett also told officials that he was aware the high school freshman had been drinking before the encounter, and another boy said he filmed the incident.
Paige Borlan, only 13 at the time, said she was sexually assaulted during the same ordeal. Even with a trove of evidence, witness statements and admissions of guilty all on file at Sheriff's White officer, however, neither Barnett nor any other party present in his basement that evening has been convicted of any counts.
On Tuesday, Missouri Lt. Gov. Peter Kinder released a statement to the Torch newspaper saying recent reports involving the incidents "raise all kinds of questions that it is now clear won't be put to rest," which meanwhile will "fester and taint" the state's reputation.
"The appalling facts in the public record shock the conscience and cry out that responsible authorities must take another look," Kinder wrote. "I call on Attorney General Koster and Prosecutor Rice to join me in asking that the Circuit Court convene a grand jury to review all the evidence, hear all witnesses, and issue a decision as to whether charges should ensue."
Last weekend's report by Arnett in the Star has been shared across the Web and helped draw national attention to the issue. Internet users associated with the hacktivist movement Anonymous helped launch a Web campaign to raise awareness of the case in the aftermath of the Star piece, and the two victims have since started speaking publicly.
When Kinder's statement was announced mid-day Tuesday, the instant response on the Web was so overwhelming that the Torch's site temporarily went offline due to the traffic surge. Coleman's story has since captivated audiences of cable news networks and prompted the family of Borlan — who was not identified in the Star article — to go public.
On Monday, Borlan appeared alongside her mother on CNN and discussed the case as public interest grew.
"It was a kind of normal day and I had went over to see Daisy in Maryville," she recalled. "We snuck out we went with them (the boys) and we got there, and I was immediately separated from her and taken into another room and sexually assaulted after I had said 'no' and pushed him away."
"After he was done and we went out to the living room we sat and waited ... I saw Daisy, and she was incoherent, couldn't talk, couldn't walk - couldn't do anything. I could immediately tell something had happened," she said.
Melinda Coleman, the mother of the older victim, told CNN that her family "would like to see the case reopened and I'd like to see some justice."
Tim Jones, a Republican member of the Missouri House of Representatives, also issued a statement of his own urging officials to re-open their investigation.
"As one of many who has now learned the details of this shocking story, I reacted with disbelief at what appears to be an absence of justice in the Daisy Coleman case. My heart goes out to Daisy and her family for all they have endured," Jones said. "While our attorney general has already stated he has no authority to intervene in this matter, I firmly believe he is empowered to do so under state statute 27.060. I am calling on him to utilize his authority to intervene in this matter so that we can be confident that justice is served."
Robert Rice, the state attorney who dropped charges in the case, said in a statement this week that "There was insufficient evidence to prove a criminal charge beyond a reasonable doubt," and that "The state's witnesses refused to cooperate and invoked their Fifth Amendment privilege to not testify." The Coleman family denies this claim.
A spokesperson for Missouri Attorney General Chris Koster added to NBC News that their office is barred by state law from reviewing or overruling Rice's decision, but a petition on Change.org urging them to act garnered over 1,200 supporters even before the recent whirlwind of media coverage.
Members of Anonymous have since said they plan to protest next week outside of the Nodaway County Courthouse in Maryville, Missouri. And despite the collective's success in propelling the story to the national spotlight, Sheriff White told the Los Angeles Times this week that he isn't very happy with the hacktivists.
"They are truly a bunch of cowards, hiding behind--even their name, 'Anonymous.' What do you do with people like that?" he said. "They all need to get jobs and quit living with their parents."

You can share this story on social media: