Genetically reproduced clones of ancient trees planted in California
A Michigan-based group of conservationists has spent two decades collecting branches from the world's largest, oldest and most durable trees, and now plans to plant clones to bring back vast forests and fight climate change.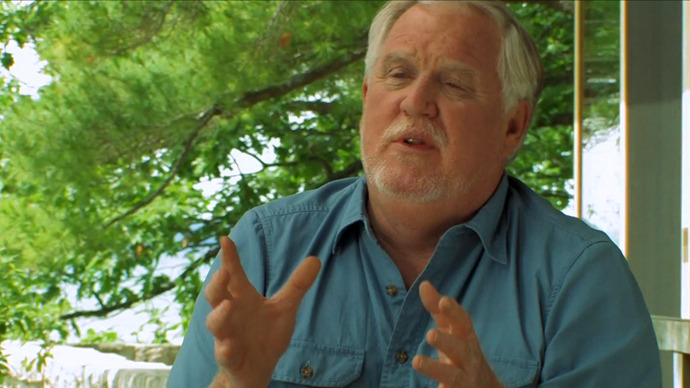 Using vegetative propagation, a cloning method to produce trees from the cutting of a parent plant, the Archangel Ancient Tree Archive has already produced thousands of genetic copies of redwoods and giant sequoias.
Giant sequoias are the world's largest trees and have the ability to grow more than 300 feet tall and 40 feet in diameter.  The oldest recorded giant sequoia reportedly lived more than 3,500 years. Few of these giants still exist, and most of the survivors are located in the Sierra Nevada Mountains.
But the group of conservationists believes it can bring vast woodlands of these trees back to earth to help combat climate change. On Monday, seven countries hosted ceremonial plantings of two-dozen clones from California's redwood forest, which is home to some of the earth's tallest trees.
The ceremonies took place on Earth Day, which "represents a turning point not only for Archangel Ancient Tree Archive, but also for the world," the group writes on its website. "This Earth Day, Archangel has released into the world its collection of clones from the greatest coast of redwood trees that have ever lived in an historic first-ever global planting of champion coast redwoods to begin to rebuild healthy forests."
The group spent the past four years and $2 million growing thousands of genetic duplicates of redwoods and sequoias, which are now being given away to organizations around the globe to plant and take care of.
"This is a first step toward mass production," David Milarch, co-founder of Archangel Ancient Tree Archive, told AP. "We need to reforest the planet; it's imperative. To do that, it just makes sense to use the largest, oldest, most iconic trees that ever lived."
The US, Australia, New Zealand, Ireland, Germany, Canada, and Great Britain have already planted some of the tree clones, which currently measure about 18 inches in height.
Conservationists at the Archangel Ancient Tree Archive believe the superior genes of the trees they are cloning will enable them to outlive other species. They also say that the sequoias and redwoods can absorb greater amounts of carbon dioxide, which scientists say plays a major role in climate change.
"If we get enough of these trees out there, we'll make a difference," Jared Milarch, the group's executive director, told AP.
David Milarch and his two sons, Jared and Jake, own a tree cloning nursery in Copemish, Michigan, and have worked on their cloning and reforestation project since they first became concerned about the disappearing forests in the 1990s. Their group is a non-profit organization relying on donations, and they do not charge anything for the cloned trees.  But even though many conservationists have good intensions when planting the trees, 90 percent of them usually die because they don't receive the care they need after the planting.
"It's a feel-good thing," the elder Milarch told AP. "You can't plant trees and walk away and expect them to take care of themselves."
But the Milarchs are confident that the trees will thrive in parks in the northwest US, where the climate is ideal for redwoods and sequoias. Archangel recipients already planted 250 of the clones near Port Orford, Ore. – a region where the trees have grown naturally for millennia.
You can share this story on social media: