Defense contractor claims he was fired for reporting fraud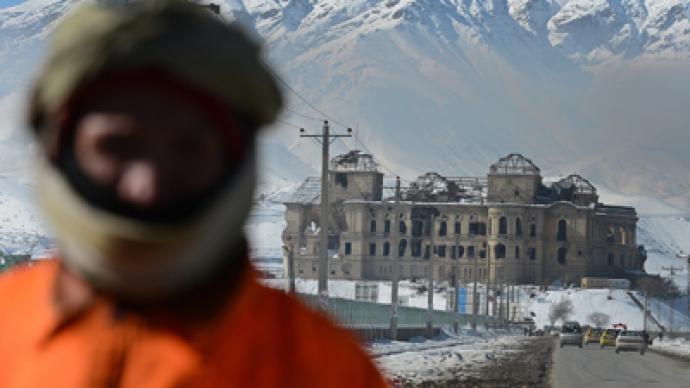 A former manager for one of the biggest US defense contractors says he was removed from his job after accusing his higher-ups of defrauding the government.
Cornelius Hosch, the one-time head of counter-IED intelligence for BAE Systems Information Solutions' eastern Afghanistan office, sued his former employer in federal court on Tuesday.Hosch, a US Army veteran with nearly 20 years of experience in the military, says his problems with BAE began after he alerted his supervisor to what he considered fraud in December 2011, just days after he started his employment with the company.During his tenure with BAE, Hosch says the company overcharged the US government for services they were contracted to do."BAE was hiring certain personnel to complete logistical and administrative tasks but BAE was using these personnel to bill the government for more lucrative labor," he alleges in the complaint, discovered by Courthouse News. "By falsely and purposefully miscategorizing the work performed, BAE charged the government for more work than was actually performed or which was contractually permitted," he claims.After voicing his concerns with his supervisor, Hosch says he was harassed by higher-ups within the company. He claims to have spoken up against in February 2012, and was warned against voicing his concerns again."'You better not talk to me again about labor category fraud and time card fraud because I am using guys at my HQ to do my admin and help Mr. Tutt with ghostwriting of FRAGO's," Hosch claims his former supervisor, Dan Weber, told him. Courthouse News suggests that "FRAGO" is shorthand defense-speak for "fragmentary orders.""Weber also threatened Hosch by saying that if he 'kept it up' then he would 'end up like Tony,' an employee whose contract was not extended after the first year because Tony would 'question things' that did not 'look or sound right,'" the complaint continues.Hosch says he reported Weber's behavior and the allegations of fraud to his employer's ethics department, and was removed from his job shortly after. He says BAE retaliated against him in violation of the False Claims Act and is seeking compensatory damages and special damages for mental and emotional distress and harm to his reputation.
You can share this story on social media: