Cinema heavyweights descend on Cannes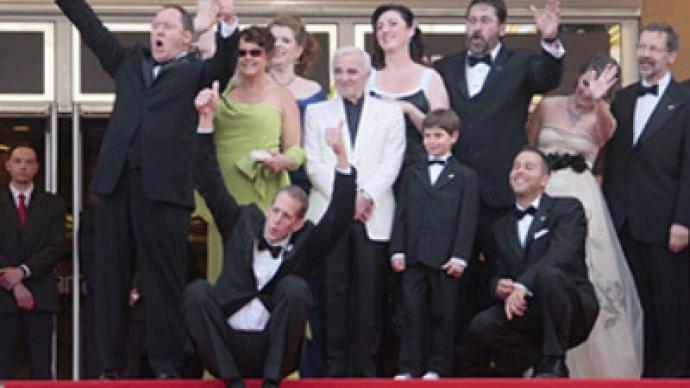 Celebrities and critics have been flocking to the French Riviera for the 62nd Cannes Film Festival, which opened on Wednesday.
Competition for the coveted Palme D'or is tough this year with many of the top names in world cinema in the running.
Lars von Trier, Pedro Almodovar, Jane Campion, Ang Lee, Michael Haneke, Pak Chan-Uk, Quentin Tarantino are all names that speak for themselves. These legendary directors all hope to win the best film category, in a year when the economic slump is on everybody's mind. The demanding Cannes audience are expected to examine the new work in the context of the world financial crisis.
Unlikely last year, the organizers for 2009 have decided to open the festival with a uplifting picture – an animated film from the Pixar studio called "Up".
There are no Russian productions on the shortlist. However, within the "Special sight" program, Nikolay Homeriki's film "Fairy tale about darkness" and Pavel Lungin's "Tsar" will be screened.
Neither director is new to Cannes. Homeriki's film "Together" won second place in the "Cinefondation" program in 2005. As for Pavel Lungin, he was awarded a special prize for directing "Taxi-blues" in 1990.
One of the winners at this year's Cannes was announced in advance. Legendary Hollywood actor and director Clint Eastwood is being awarded with a special Golden Palm "as a sign of respect before magnificent talent at the peak of its development".
The Cannes jury this year is headed by French actress Isabelle Huppert.
Some 42 movies will be shown at the festival, which ends on May, 24.
You can share this story on social media: