Yes, they Cannes!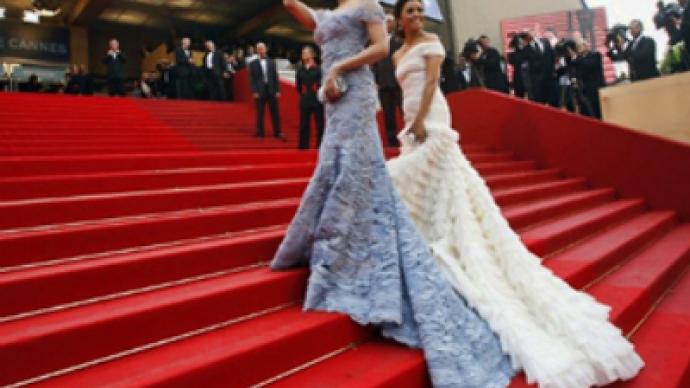 Lights, camera and lots of action! The most influential, glamorous and prestigious of all film festivals opened on the French Riviera for the 63rd time.
Why is Cannes such a magnet for filmmakers from all over the world?
Ask Ridley Scott, Takeshi Kitano, Oliver Stone, Nikita Mikhalkov, Mike Leigh or Woodie Allen, whose latest creations will be screened at the festival this year, and they will most probably tell you, "Cannes is more than a festival, it's an opportunity."
Having your film premiered at Cannes is similar to speaking out at the UN. It's a chance to be heard, noticed and understood – and if you hit the jackpot, even awarded.
What strikes one at the Cannes' celebrated headquarters – the "Palais des Festivals" – straight away is the number of film aficionados and industry insiders. Hordes of people are flocking down La Croisette day and night, outfitted with brilliance, easy chic and Hollywood splendor.
Some are newcomers, others old salted veterans, like French journalist Frederic Ponsard. It's his 15th time at Cannes, and the gentleman is still hooked.
What is it about the place that makes it as seducing as honey to bees?
One of the greatest filmmakers of all time, Federico Fellini, once likened cinema to a call girl who gives pleasure and satisfaction.
Whether the analogy makes sense or not, the amount of cinematic pleasure and diversity at Cannes could definitely satisfy even the most demanding and spoiled film lovers.
"It's a possibility to watch good films from all over the world, some of which can be seen only here, like films from Africa or Asia. Films are like windows into the world which open for you only here at Cannes. What I love about it is that along with films from mavericks, you can see movies from debut filmmakers or directors from Eastern Europe. For many of them it's their last call, a rare chance to see and to be seen."
Some note, though, that the fest has a bit of bling bling, with A-list stars gracing the red carpet and an army of paparazzi following them.
Nothing is more cinematic than a close-up, they say. At Cannes, glitz seems to be part of the natural landscape – all the rest is just the reflection of the signature French joie de vivre.
Valeria Paikova, RT, Cannes
You can share this story on social media: