Burnt by the Sun 2 screened at Cannes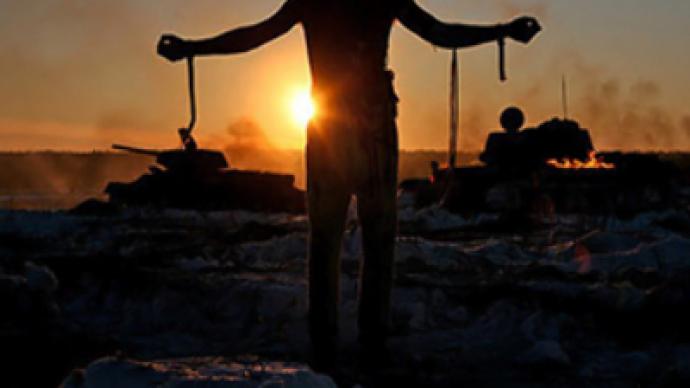 One of Russia's most famous filmmakers, Oscar winner Nikita Mikhalkov, has brought his WWII epic drama, "Burnt by the Sun 2", to the French Riviera.
The film, from the award-winning director of "The Barber of Siberia", is vying for the coveted Golden Palm award at the 63rd International Cannes festival.
It's a sequel to the 1994 drama "Burnt by the Sun" which back in 1994 won an Oscar as well as the Grand Prix at the Cannes Film Festival.
"Burnt by the Sun 2" is set during the first two years of the Second World War, showing people dying and in despair.
The film received mixed reactions by the press, with a number of bad reviews in Russian and the international media for twisting facts with fiction. However, the Russian director made it clear he's not vulnerable to criticism and has his own path from which he doesn't swerve.
In light of the film's premiere at Cannes, Mikhalkov explained to RT what he cares about.
"I don't want to be understandable (comprehensible). I want to be understood. These are different things. McDonalds is plain and easy. As for me, I don't want to explain to anybody things about Russia in plain language. Vodka, caviar, gypsies, bears, Stalinism, Lenin, revolution, Gorbachev, Perestroika, so what? This is it, the whole Russia? No, this is not my style. If you're interested, come and watch my film but don't make me come down to the level of intellectual McDonalds where everything would be cheap, heavy, unappetizing and bad for your health, to boot."
The director has described "Burnt by the Sun 2" as his "attempt of telling the story of WWII with an intense desire to arouse and incite a national will to live and the capability to be joyful at present, rather than in the unknown future."
"It's about how fragile the world is. We've forgotten about this," said Mikhalkov.
He said, however, it would be a challenge for film lovers outside of Russia to appreciate the sequel.
"First and foremost, Burnt by the Sun 2 is targeted at Russia. It's some sort of a historic message to modern Russia, to the establishment."
Whether, indeed, Mikhalkov's message gets through in the South of France will become clear on May 23, when the Cannes jury announces the winners.
Valeria Paikova, RT, Cannes
You can share this story on social media: