Shooting in Russia lures filmmakers at Cannes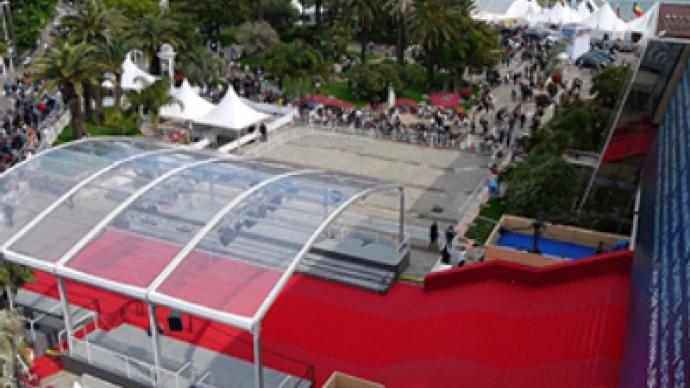 Where to fix a rendezvous at Cannes? When in doubt, head to the Russian Pavilion, which has just opened its doors in the south of France.
The celebration drew an impressive number of industry insiders and film buffs from across the world, keen to shoot their next films in Russia.
One of the eager filmmakers, American director Rob Allyn, said he's not afraid to take the risks.
"The last movie I made was in Indonesia. Before that I was working in Haiti. Russia would be a picnic! I'm not scared," Allyn told RT.
"I worked for ten years in Mexico and Latin America and I think people a lot of times exaggerate dangers and problems of a country because they've never been there. My country – the United States – has lots of problems and yet we still manage to make lots of films."
Allyn, whose favorite Russian director is Sergey Eisenstein, says there are many "incredible untold stories" in Russia that could interest him as a director.
"Now that Russia is very much part of the world, I think it would be fantastic to do a co-production there."
According to one of Russia's top film experts, Andrey Plakhov, Russia is indeed becoming an important player in the film business.
"It's only natural to have a Russian Pavilion at Cannes," Plakhov told RT. "It's important to meet people, to communicate, to promote Russian cinema. Here you can meet almost everybody – journalists, producers, filmmakers, distributors. It's very practical."
One of the challenges that the Russian Pavilion has to address is promoting Russian film across the world. And while European audiences, especially film lovers in France, are familiar with Russian filmmakers, Americans seem to know little about Russian cinema.
"Americans today don't know very much yet about Russian film, but we have seen Russia on film," Allyn said. "These were American films which were usually set in Russia during the times of the Soviet Union, a lot of them were shot in Finland or other places meant to represent Russia. Now it's really exciting that we can actually go to Russia and make films about Russia and inside Russia and also do business with Russian producers and work more closely together."
"Russia has a great film industry and a very long history. I think it's really wise for countries to present themselves at Cannes – it's the biggest film festival and film market in the world, so it's important for Russia not only artistically but also commercially for the success of the films," he added.
According to film buffs, a country without cinema is like a house without a mirror. Judging by the reception at Cannes, Russian film can fog a mirror, to say the least.
Valeria Paikova, RT
You can share this story on social media: