Another Sky for Russian film?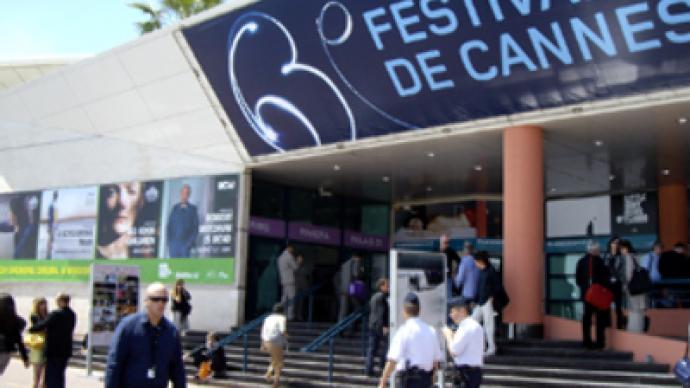 As Oliver Stone showed off his latest epic, "Wall Street: Money Never Sleeps," at Cannes, a number of Russian filmmakers gathered on the Riviera to present their arthouse productions to the international film community.
As opposed to the subject of the Hollywood drama, money was not really on the Russian agenda.
The filmmakers focused on new trends in Russian cinema and its chances of finding audiences overseas.
According to Russian film producer Arsen Gotlib, the scope of Russian film has been recently changing, and his latest drama, "Another Sky," is a good example of the current tendency.
"A battle of cultures is in full swing all across the world, and I find it very positive actually. It's a good trend because it gives rise to a synergy of different cultures, nations and traditions," Gotlib said.
His multinational project features French-Tunisian actor Habib Boufares, an Iranian actress who fled her country and is currently based in Germany, Mitra Zahedi, as well as a young Afghan actor, Amirza Muhamadi. The film's director is of Georgian origin, while the director of photography is Uzbek.
Gotlib says his film is made in the European tradition and has a universal appeal.
It revolves around Ali, a shepherd, who heads for a big city somewhere in Central Asia in search of his wife who left him and his nine-year-old son many years ago.
"The story could have happened anywhere in the world, it's typical for any of the post-colonial countries. It's about the price which a person has to pay for the choice he's made," he said.
Although "Another Sky" is a truly multinational project, Gotlib failed to find foreign producers who could join him in sharing the financial burden of the project.
French producer Stephane Zajdenweber told RT that exporting Russian comedies and dramas is a challenge.
"On the artistic scale there are no big problems, but business-wise it's not so easy," he said. "One of the main reasons is that Western Europe is full of American productions and domestic films. Although the segment of mainstream movies is already occupied, there's still some space left for arthouse productions."
According to Zajdenweber, the future of Russian cinema isn't as grim as the subjects it usually tackles with the signature Russian penchant for darkness and depression.
"I have a feeling that Russian cinema is going to emerge on the international level in the next few years," he said. "So far there's been only a few Russian directors whose names are familiar outside of Russia. Meanwhile, I think that Russian cinema could follow the path of South Korean or Eastern European film and I'm keen to discover new talent and make a co-production with Russian filmmakers. Russian cinema has all the chances to be featured at big international festivals and to be exposed overseas."
That's why it's crucial for Russian filmmakers to maintain their presence at Cannes – should they be noticed by savvy foreign producers, their films could very well go global.
Valeria Paikova, RT, Cannes
You can share this story on social media: