​CIA sued for records on possible role in Nelson Mandela arrest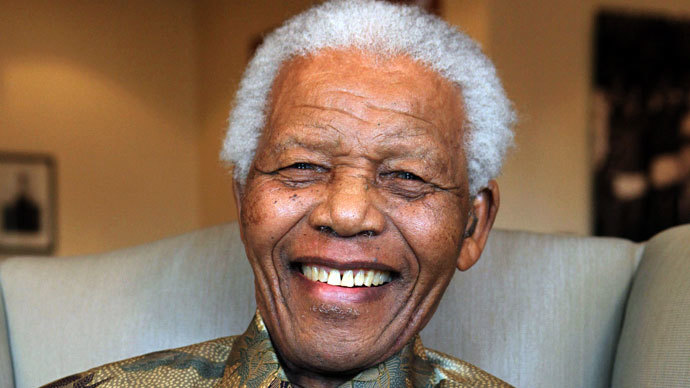 A Massachusetts Institute of Technology graduate student sued the Central Intelligence Agency on Wednesday to compel release of its records on Nelson Mandela, the former South African president and anti-apartheid activist who died last month at age 95.
Shortly after Mandela's death, transparency research Ryan Shapiro filed a Freedom of Information Act request to the CIA - as well as the Federal Bureau of Investigation, the National Security Agency and the Defense Intelligence Agency - for any records that mentioned Mandela.
Shapiro says the CIA did not respond to his FOIA request, which included an appeal for expedited processing, which was due on Dec. 29. He filed the lawsuit in US District Court for the District of Columbia.
Mandela's life as a freedom fighter in the face of a repressive apartheid regime in South Africa through most of the 20th century includes at least one mystery Shapiro is interested in solving: whether or not the CIA had a role in Mandela's arrest and imprisonment in 1962. He was jailed for 27 years after an informant tipped off apartheid security forces to his whereabouts. Yet there has been neither definitive proof of the CIA's involvement, nor evidence that kills the decades-old rumor.
"Though the US intelligence community is long believed to have been involved in Mandela's arrest, little specific public information exists regarding this involvement," Shapiro said in a written statement.
"Similarly, though the US intelligence community is long understood to have routinely provided information to the South African regime regarding the anti-apartheid movement, little specific public information exists about these activities either."
The lawsuit says Shapiro "anticipates that the records to which he seeks access will begin to answer the following questions: What was the extent and purpose of the U.S. intelligence community's surveillance of Nelson Mandela prior to his arrest? What role did the US intelligence community play in Mandela's arrest and prosecution?"
Shapiro's lawyer Jeffrey Light said the other federal agencies did respond in some manner.
"The NSA refused to confirm or deny the existence of records, known as a 'Glomar response.' The FBI granted expedited processing and the DIA denied expedited processing, but had yet to respond to the substance of his request," the Legal Times wrote.
Shapiro, who researches the policing of dissent, is also interested in information regarding Mandela's inclusion on the United States' terror watch list up to 2008
Stephen Ellis, a historian at the African Studies Centre in the Netherlands, said he has not come across "any documentary proof that the CIA gave information leading to Mandela's arrest in 1962" during his own research into similar issues of the incarceration, The Huffington Post reported.
Yet, Ellis said he has spoken to sources that indicate CIA involvement.
"I have spoken to people who were at the US Embassy at that time, and people in the South African secret service at the time, who swear it is what happened."
Cox News Service reported in 1990 that a former US official had anonymously admitted to playing a part in Mandela's arrest.
After his 1990 release from prison, Mandela went on to become the first post-apartheid president in South Africa, a position he held from 1994 to 1999. He died on December 5, 2013.
You can share this story on social media: