'Real leaders must be ready to sacrifice all for the freedom of their people'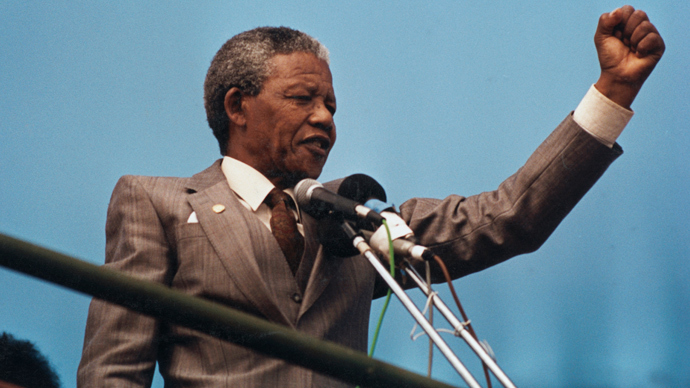 An icon of our time, South African anti-apartheid leader Nelson Mandela has died, leaving behind a legacy of wisdom. His lifetime quotes will inspire humankind for generations to come.
Dedicating his life to the struggle for freedom and equality, Mandela always believed that being free was "not merely to cast off one's chains, but to live in a way that respects and enhances the freedom of others."
As a person who spent a major part of his life in prison, Mandela managed to preserve a faith in the kindness of human nature and human heart that can overcome any differences between people.
"No one is born hating another person because of the color of his skin, or his background, or his religion. People must learn to hate, and if they can learn to hate, they can be taught to love, for love comes more naturally to the human heart than its opposite."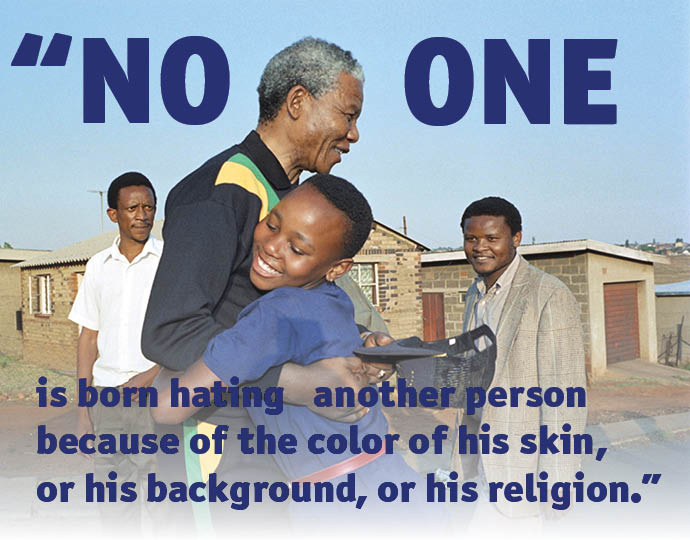 He firmly believed that life is full of challenges and that "after climbing a great hill, one only finds that there are many more hills to climb," but Mandela said "there is nothing like returning to a place that remains unchanged to find the ways in which you yourself have altered."
Despite numerous life challenges he had to accomplish, the South African leader always considered himself to be an optimist.
"Part of being optimistic is keeping one's head pointed toward the sun, one's feet moving forward. There were many dark moments when my faith in humanity was sorely tested, but I would not and could not give myself up to despair. That way lays defeat and death."
As one of the most prominent philosophers of the 20th century, Mandela believed that the true leader should be a modest "shepherd" of his people. "He stays behind the flock, letting the most nimble go out ahead, whereupon the others follow, not realizing that all along they are being directed from behind."
"Real leaders must be ready to sacrifice all for the freedom of their people," said the man, who sacrificed his whole life to fighting apartheid, racism and inequality.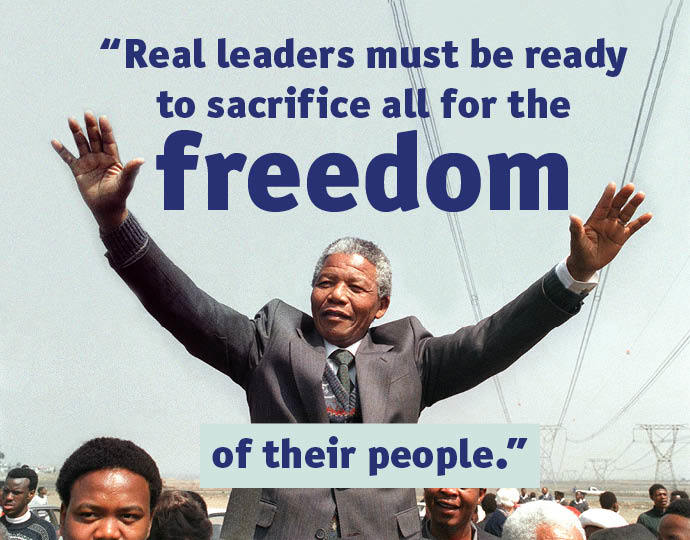 No matter what challenges and downfalls one faces in his life journey, the only way forward is to stand up, overcome your fear and be ready for the next trial, Mandela believed.
"The greatest glory in living lies not in never falling, but in rising every time we fall," Mandela said. "Courage is not the absence of fear — it's inspiring others to move beyond it."
Success in life Mandela once said can be determined "by how many times I fell down and got back up again."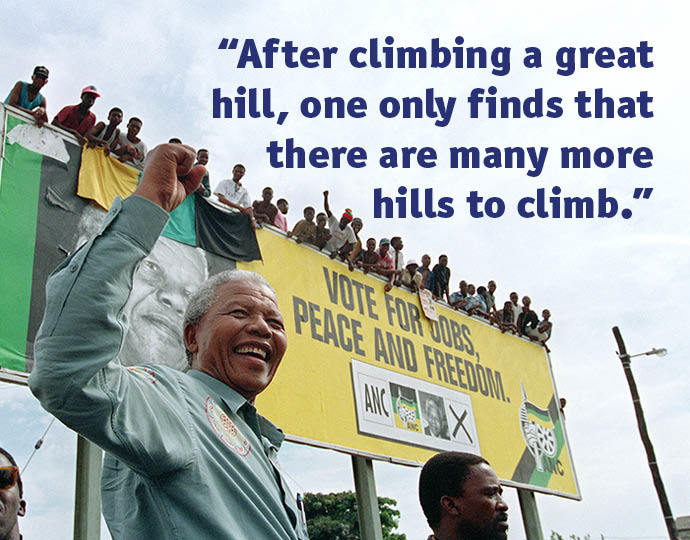 Sharing the wisdom into the complex world of politics, the great leader once noted that "If you want to make peace with your enemy, you have to work with your enemy. Then he becomes your partner."
He adamantly believed in the ability of every single individual to achieve greatness. "Everyone can rise above their circumstances and achieve success if they are dedicated to and passionate about what they do."
Education, Mandela believed was humanity's most powerful weapon. "Education is the most powerful weapon which you can use to change the world."
As he left this world one quote will always stay imbedded in people's minds. "If I had my time over I would do the same again. So would any man who dares call himself a man."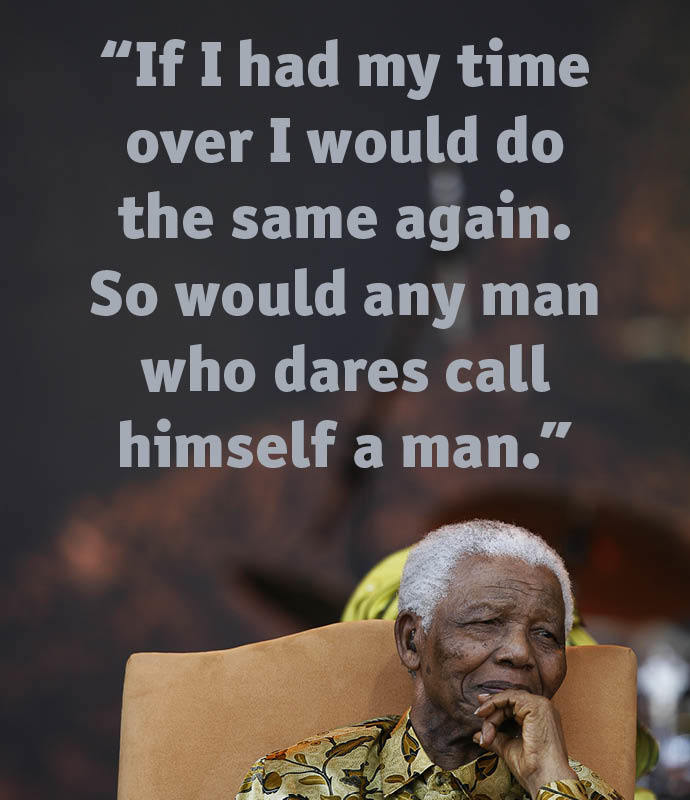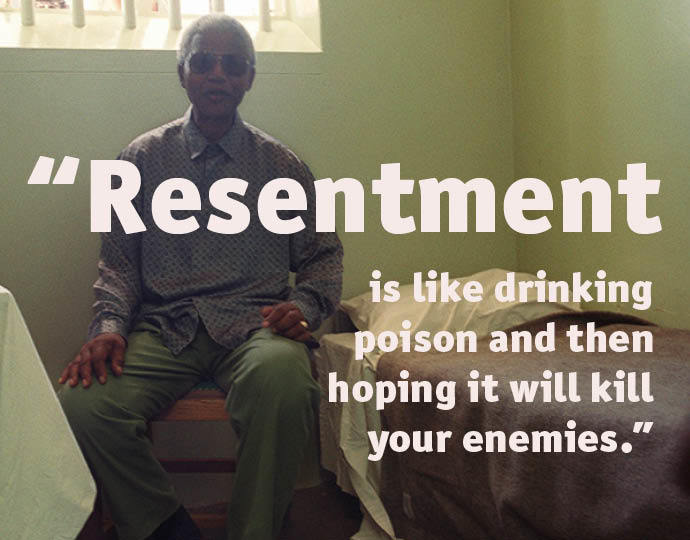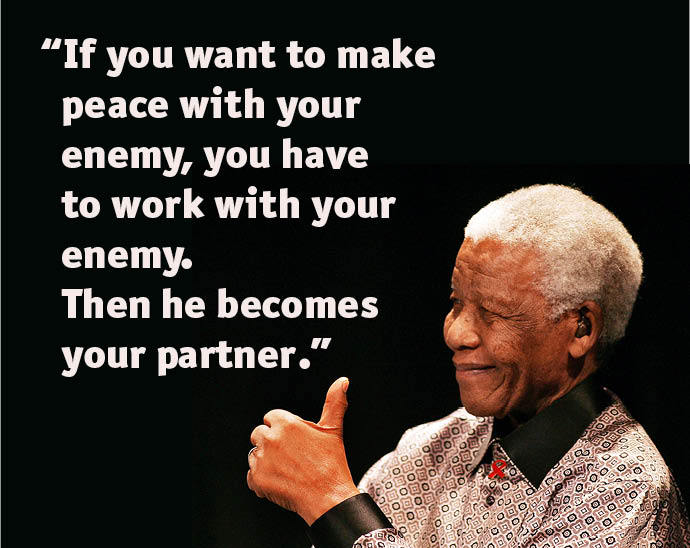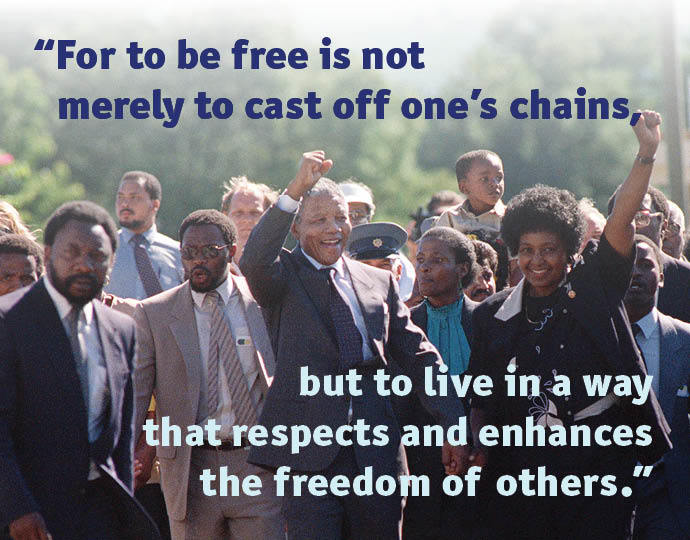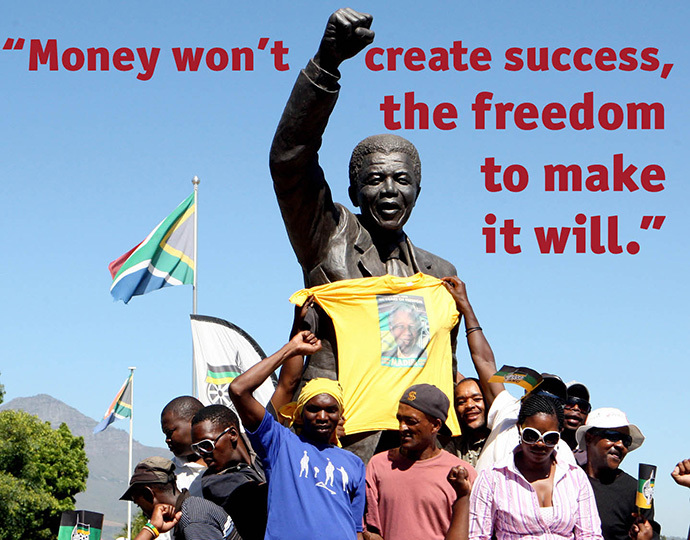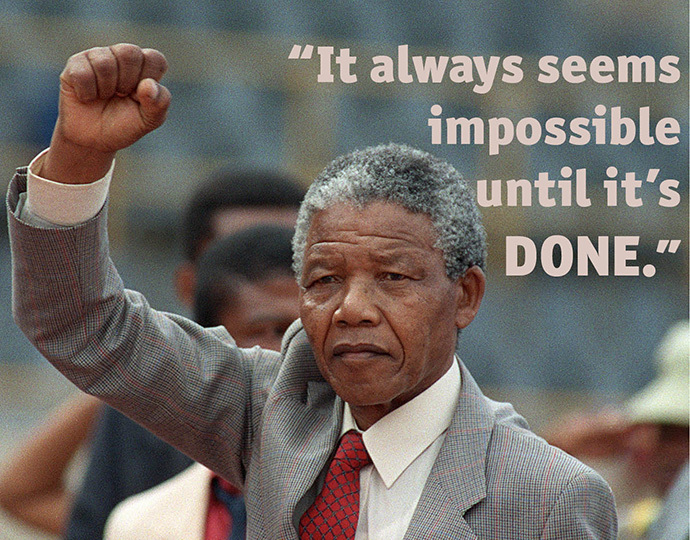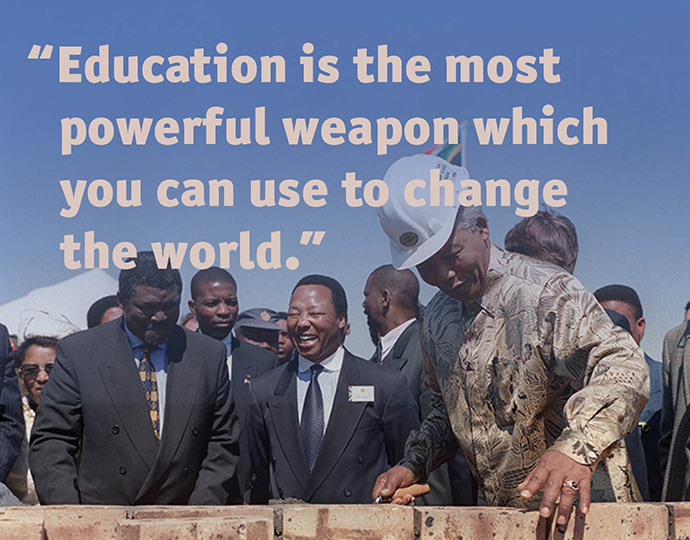 You can share this story on social media: