Thousands rally on Facebook to defend grocery cashier with Asperger's who was yelled at by customer
Published time: 12 Nov, 2013 18:46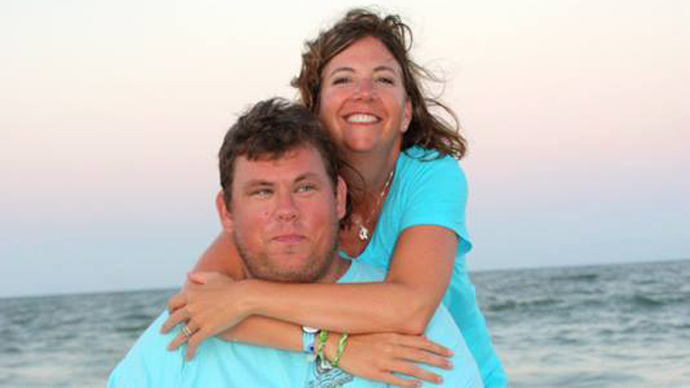 A 28-year-old grocery store employee with Asperger's Syndrome has become an unlikely celebrity after thousands of internet onlookers rushed to his defense following a traumatizing encounter.
Over the weekend, Chris Tuttle was filling in as a cashier at a New York state Wegmans store during a busy Saturday shift when an unnamed customer made a scene because she thought the employee wasn't working fast enough. The irate shopper told Tuttle he was too slow, then complained to management and left a lasting — and not too pleasant — impression on the seven-year veteran of the store.
"It made me feel like crap," Tuttle later told a reporter with Syracuse.com. "I was too slow for her," he said. "She said she had other stuff to do on a Saturday."
Tuttle's sister, 43-year-old Jamie Virkler, heard about the incident from her brother several hours after it unfolded and appealed to the internet for support.
On Sunday, Virkler posted on Facebook that her brother was still down because of the whole ordeal.
"Do you know this guy Chris Tuttle? If you do, I need you to give him a shout out!" she wrote on the social networking site.
"Part of Asperger's is the inability to move on, to not be able to wrap his mind around the fact that this woman isn't worth it," the sister wrote. "To hear him tell the story, your heart will break. He doesn't understand why someone would be so nasty to him and for him, he takes it personal."
"Chris deserves better and if he's ever put a smile on your heart, could you let him know?" Virkler said. "Could you leave a comment or the next time you go to Wegmans, could you tell him? I want him to have a better day."
The response has since been all too overwhelming.
In response, thousands of users — many of whom have likely never met Tuttle — have logged-on to Facebook to show their support.
By Tuesday afternoon, Virkler's Facebook post has accumulated over 95,000 "likes," 15,000 comments and has been shared among more than 14,000 users.
"Chris I'm from Australia and obviously don't know you but if I ever come to the State[s] for a holiday I hope I happen to come to your store and have you serve me," one user wrote on Tuesday. "I would be honored if you were slow because that [would] give me the chance to see your smile a little longer and watch someone who really enjoys his job. Good on you mate."
Only two days after the ordeal first unfolded, Tuttle was now telling Syracuse.com, "It makes me feel good."
"I love my job," Tuttle told the website. "I'm overwhelmed by all the support and the love by the people I don't know and I know. I just want to say thank you."
"There is hope," his sister added. "A lot of times something happens and you're like, oh my gosh, what's this world coming to. But to see that kind of response for something good, there's hope."