China accumulates record amount of US debt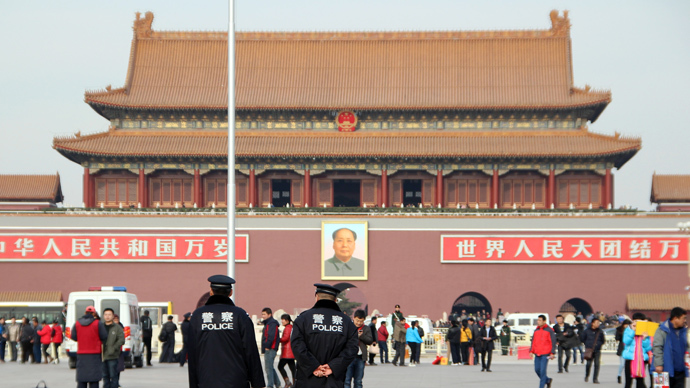 China boosted its holdings of US Treasury debt by $12.2 billion in November, enough to pass record levels set back in 2011.
As noted by the Associated Press, China now holds nearly $1.32 trillion in US Treasury debt, marking a 0.9 percent increase over the previous month for the United States' largest foreign lender.
"Large interest-rate differential and steady appreciation of the renminbi contributed to large arbitrage inflows into China, a situation made all the more easy with China's increasing financial integration and renminbi internationalization," wrote UBS AG Hong Kong-based economist Wang Tao in a report on China's data, according to Bloomberg News.
Meanwhile, Japan also purchased roughly $12 billion in Treasury holdings, a one percent increase, boosting its second-place share to almost $1.19 trillion.
Overall foreign holdings increased 1.1 percent to $5.72 trillion, marking the fourth straight month in which foreign purchases of US Treasury debt has risen.
Despite China's record level of US holdings, Wang expects the country's purchases to slow down over the course of 2014, largely due to the Federal Reserve's decision to unwind its $75 billion bond-buying program.
On Wednesday, International Monetary Fund Managing Director Christine Lagarde said that while a well-communicated tapering of the Fed's asset purchases wouldn't have "massive" and "heavy" consequences for the world economy, the global recovery is still "fragile" and requires the US to act carefully.
"It will be critical to avoid premature withdrawal of monetary support and to return to an orderly budget process, including promptly removing the debt ceiling threat," Lagarde said at the National Press Club in Washington, DC.
That same day, the House of Representatives passed a $1.1 trillion budget bill that would remove the threat of another costly federal shutdown and keep the US government open for the rest of the fiscal year. The bill passed by a vote of 359-67 and is on its way to the Senate, where it's expected to be approved and sent to President Obama for his signature.
You can share this story on social media: