US govt shutdown opens doors to 'austerity club'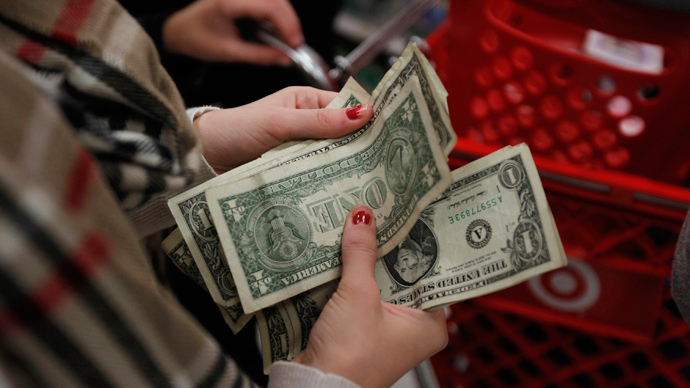 While most of the developed world is facing massive spending cuts and fighting to make both ends meet, it may be time for the US to learn about austerity. The partial shutdown of the government is a warning the 'Big Spender' needs to watch its expenses.
Follow RT's LIVE UPDATES on the US budget crisis 
In the case of the Government shutdown "we are talking about money coming out from the government workers pay checks, that's a form of austerity. If we get to the debt limit, it's even a more harsh form of austerity, because the governments will need to prioritize their payments," says Sam Sacks, RT News Producer in Washington DC, the epi-center of the political standoff.
The comment comes a couple of days after Congress failed to agree on the spending bill for the next fiscal year, and was shut down until Democrats and Republicans agree on their budget plan and the looming debt ceiling.
"We are starting to see the same effects here in the United States that you see in the EU with working wages going down, public services being cut, and deficits getting worse," Sacks said.
European nations, crippled by their own debt crisis, have experimented with austerity to get their economies back on track, with Germany as the headline success story.  Austerity tactics in other countries haven't been so successful, and in fact may have plunged economies into deeper and more serious recessions.

"Each of the last 6 times, austerity hawks in congress have won, we've had austerity spending resolutions for 2.5 years. If there is a resolution in the next few days it's going to be another austerity spending plan," Sacks added.
In 2011, the debt ceiling limit extension was raised only on the Republicans insistence it include 'sequestration cuts' - an automatic regulator that sets  a hard cap on affordable government spending.
Moody's has estimated the government shutdown could cost the US government up to $55 billion, the same amount as the devastating Hurricane Katrina in 2005.
If sequestration cuts are re-approved before October 17, the deadline to pass a new debt ceiling, discretionary spending would be capped at $967bn in 2014, instead of the $1.058 trillion the Democrats want.
The last round of sequestration cost the US 1.6 million jobs, adding to economic pressure, Jeffery Sommers, an Associate Professor of Wisconsin, Milwaukee, told RT.
You can share this story on social media: