Mother loses all four children to Chicago gun violence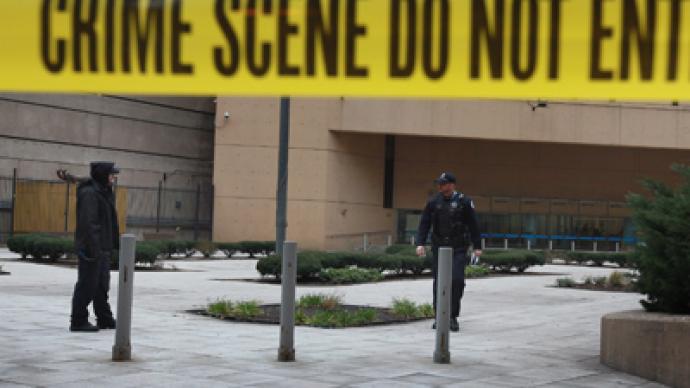 A shooting in Chicago left seven people dead on Saturday, one of which was the last remaining son of a woman whose other three children had already died as a result of gun violence. Six others were injured in numerous shootings throughout the city.
Ronnie Chambers, a 34-year-old Chicago man, was shot in the head while sitting in his car in Chicago. Chambers was the youngest of four children, the other three had already lost their lives in the violence of America's Windy City.A 16-year-old boy and a 32-year-old man were also killed on a double-homicide on Saturday, while two roommates in their 40's were shot at a hamburger stand on the city's notoriously dangerous South Side, the Associated Press reports.Chicago's homicide rate has been on the rise for years, and the city is on pace for more than 700 murders this year – a figure that is set to surpass last year's 516 and leave New York City's murder rate in the dust.There were 18 homicides in the first ten days of 2013, 15 of victims died from gunshot wounds and two of them were stabbed.Overall, the murder rate has been on the decline in the US, but Chicago has been left out of the trend. While the city's homicide rate is half of what it was in the 1990s, it has seen an increase in the past few years. At the current rate, it could accumulate more than 730 homicides – which would be a record high since 1997."The nationwide murder rate has significantly declined the past couple of decades," says NPR host Steve Inskeep."Yet if you start plotting murders on a map, you will still find outbreaks – like outbreaks of disease."Chicago's murder rate has outpaced New York City and Detroit, the latter of which is experiencing a 20-year-old murder rate high.
You can share this story on social media: