New Mexico teen suspected of killing family was planning Walmart massacre - reports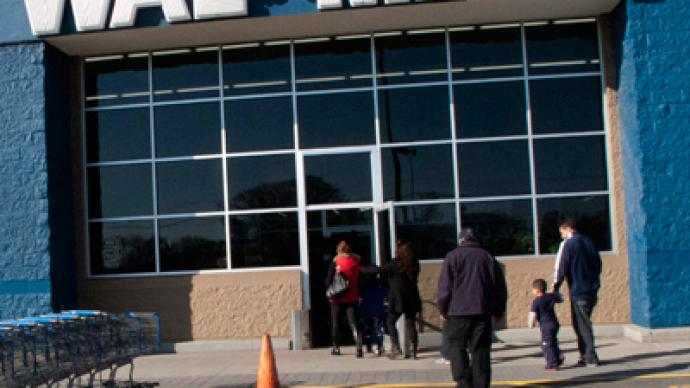 The New Mexico teen accused of killing his parents and three siblings over the weekend is now reported to have been planning to continue his rampage at the local Walmart. He envisaged the massacre ending with a shootout with police and his own death.
Investigators are still trying to put together 15-year-old Nehemiah Griego's actions on Saturday night. They have discovered several guns, including an AR-15 assault rifle and a .22 caliber pistol, though no owner to match them, the Albuquerque Journal reports.Griego was ready to drive to the superstore, with the loaded weapons already packed into his family's car. The teen's plan was thwarted after he allegedly called a friend to tell him of his intention to go on a killing spree in Wal-Mart. The friend convinced him to meet at a local chapel, where he stayed for several hours, eventually admitting to a church guard that his family had been killed. The guard took the boy home, calling police as soon as he laid eyes on the gruesome scene at Griego's house.Griego was arrested and faces two charges of murder and three of child abuse resulting in death. New Mexico authorities say that prior to the shooting, Griego had never had a run-in with the law.
You can share this story on social media: