Twenty percent of New York pre-teens have mental issues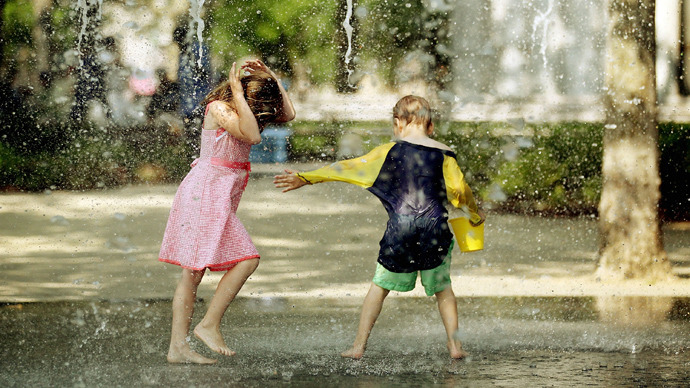 More than 145,000 New York City kids between the ages of 6 and 12 – about 20 percent of the population – struggle with mental health conditions, such as ADHD, bipolar disorder, anxiety, depression or other behavioral disorders.
A study by the New York City Health Department found that only 6 percent of kids in that age range had been diagnosed with behavioral problems, but that 14 percent reportedly had symptoms of mental health problems but remained undiagnosed.
Parents of 101,000 children who responded to the survey reported that their kids "have difficulties with emotions, concentration, behavior or getting along with others," according to the New York Post, which published the results of the study.
"Undiagnosed conditions were not captured in Child Community Health Survey data. Therefore, prevalence estimates . . . likely underestimate true rates of mental-health conditions," the study said.
About 44,000 New York City kids have been diagnosed with a mental health condition, but the city health department says the severity of their problems is often much worse than currently believed – and that mental illnesses are underreported in general.
Of those who were diagnosed, about 26,000 kids (or 4 percent) have Attention Deficit Hyperactivity Disorder (ADHD) and 15,000 (or 2 percent) have a conduct disorder – and boys are three times more likely to be diagnosed with a mental illness than girls.
But despite the high number of diagnoses and even higher number of undiagnosed illnesses, few kids have been receiving treatment. Only two-thirds of diagnosed children received some sort of medical help and only 36 percent received medication. And only 17 percent of undiagnosed kids suspected of having a mental illness received some sort of assistance, the survey reports.
But the city health department claims that the data should not be alarming and that it is in line with national statistics. The department also claims that city schools provide services that can help the 145,000 struggling kids.
"Over 400 schools offer mental-health services, either as part of school-based health centers or via dedicated mental-health clinics," said a Health Department spokesman, Sam Miller.
In order to address the problems of each child, each school would have to treat more than 360 kids – a task unlikely to happen. The data sheds further light on the struggles facing inner-city kids, teens and recent grads. Earlier this month, a study found that literacy rates among high school graduates have been on the decline, with nearly 80 percent of recent grads lacking basic reading, writing and math skills.  Homelessness among New York City kids is also among the highest in the nation, with 21,000 children having spent every night in January in a homeless shelter.
Poor education, mental illness and poverty plague more New York kids than those in other cities, and the city faces a constant struggle to improve conditions for its youth. In an attempt to assist kids with mental health conditions, Schools Chancellor Dennis Walcott last week announced that he plans to open 20 new school-based health clinics in the coming months, the first five of which will open in September.
These clinics will address students with mental health issues that "impede academic achievement", a spokesperson for Walcott told the New York Daily News.
You can share this story on social media: