Chicago police stop immediate responses to burglaries and thefts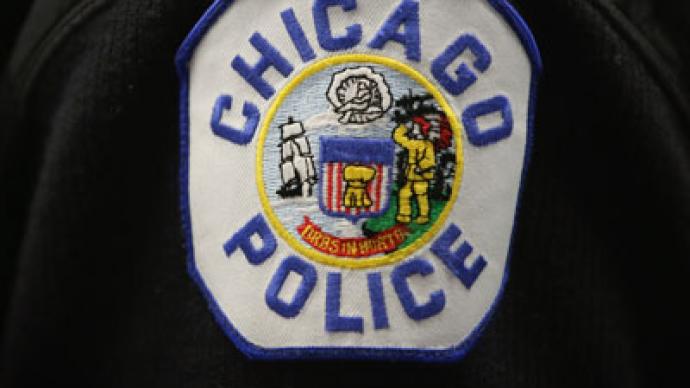 Many Chicagoans who call 911 will no longer receive immediate help. Chicago police will no longer show up at crime scenes unless someone is in critical condition or a criminal suspect remains on the scene.
It may soon take bullet wounds, broken bones, rape attacks or other injuries to catch the attention of the police department, while crimes like car thefts may largely be overlooked.Chicagoans who report property damage, vehicle thefts, garage burglaries or other crimes in which the perpetrator is no longer on the scene will not be assisted until the police have time, thereby freeing up officers for patrol duties but also leaving distraught victims in the dark.Starting Sunday, about 44 officers will be freed up each day and will no longer be dispatched for certain crimes. Instead, the officers will spend their time patrolling the streets and searching for crimes elsewhere. The Chicago Police Department believes it does not need to report to scenes where the victim is "safe, secure and not in need of medical attention" and the offender is "not on the scene and not expected to return immediately."But some Chicago residents are angry about the new response plan, arguing that the taxes they pay for police should be used to help them when they are in need."I think that's ridiculous. I think if there's a burglary, they've got to come. It's what we pay for. They have to come," said Carmen Curio, who told CBS that she lives nearby a house that burglars broke into on Christmas Day.Ald. Nick Sposato, a Northwest Chicago resident, said he pays high enough property taxes to deserve police assistance after a traumatizing break-in."People are upset; they want to talk to a police officer. They want to know something is being done to prevent this in the future," Sposato said.In some cases, crime victims might also believe the perpetrator has left the scene when the suspect is actually still at large. And even if a victim was not physically injured, they may have experienced emotional trauma that needs to be addressed. With police failing to show up, Chicago residents can no longer be guaranteed the care that law enforcement exists to ensure.Police Supt. Garry McCarthy said he is aware of this, but continues to believe that police are more useful on the street than responding to 911 calls."You're upset; you're violated. It's happened to me. So, you've got to weigh it, and I'm making tough decisions," he said. "I'm making a tough decision, but I'd rather have that officer on the street, doing something to prevent the next shooting than – honestly – making somebody feel better, because they're responding rather than talking to them over the phone."McCarthy claims he was a victim of a burglary "three or four times", but changed the response plan because of the city's financial distress.The Alternate Response Unit will draw up police reports on the phone and send evidence technicians to crime scenes later on, if documentation is necessary. Last year, about 74,000 such case reports were processed. But about 151,000 are expected to be processed this year – more than doubling the number of cases that the Chicago Police Department does not have time to attend to in person.In 2012, 911 callers had the option to have an officer come to their location and file a report in person – but that choice will no longer be available to them unless they are injured or in the presence of a crime suspect.The Chicago Police Department is in fact dealing with an overwhelming number of gun violence incidents, with its 513 homicides last year reaching a four-year high. Last month's 42 homicides were the most January murders Chicago has experienced since 2002, and the city is on the pace for more than 700 murders this year.But while gun violence does indeed need more attention than non-violent crimes, local residents continue to be distraught about the prospect of being overlooked when they call 911. With too much crime and too few police officers, the city is in a financially tough situation when it comes to fighting crime.
You can share this story on social media: