Chicago passes NYC as US murder capital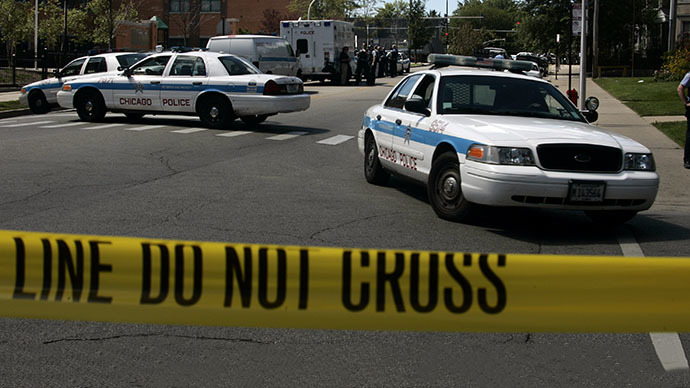 Chicago, Illinois usurped New York City as the murder capital of America in 2012, according to a report released this week by the Federal Bureau of Investigation.
The FBI published on Monday a crime statistics analysis for the previous calendar year in which it's reported that the Windy City saw a surge in homicides during 2012 that boosted it above New York and other major metropolitan areas to become the bloodiest in the United States.
According to the FBI report, Chicago was the site of more murders in 2012 than any other city, with its body count of 500 dwarfing NYC's tally of only 419.
In terms of population, however, Chicago has only a fraction of the people that New York does. The US Census Bureau has listed the number of Chicagoans at around 2.7 million — a meager number when compared to New York's 8 million-plus.
One year earlier, the FBI recorded only 431 homicides in Chicago. That same year the agency acknowledged there were 515 murders in New York, indicating that while things may be getting better on the East Coast, the Midwest metropolis has seen a surge in murders since 2011.
As RT reported previously, last year marked the first time 2008 that Chicago hosted over 500 murders.

Overall, the FBI believes violent crime increased across the nation last year by 0.7 percent, the report concluded. With regards to murder and nonneglient manslaughter, however, figures suggest those crimes are on the rise. Taking into account all cities with populations over one million, the FBI determined that murder and manslaughter surged by 1.4 percent between 2011 and 2012; cities containing between 500,000 and 999,999 residents saw an increase by 9.7 percent.
Additionally, the FBI determined that 69.3 percent of all homicides across the nation involved the use of a firearm.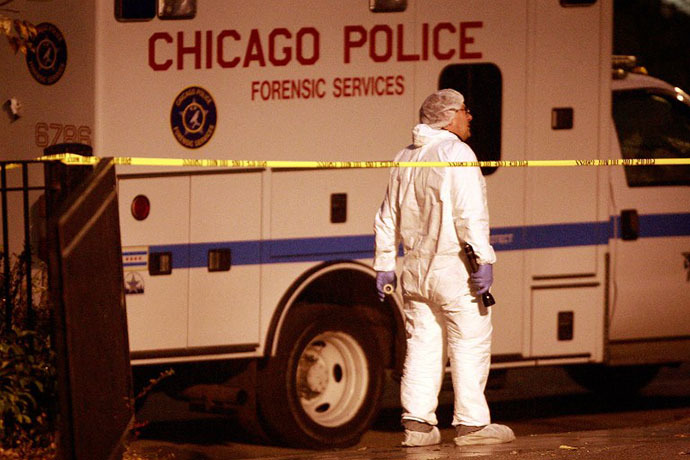 The latest report from the FBI was published at a time when the topic of gun-control has again entered the spotlight following a massacre in Washington, DC Monday morning that left 13 people dead, including the suspected shooter.
"You know, I do get concerned that this becomes a ritual that we go through every three, four months, where we have these horrific mass shootings," US President Barack Obama said in the interview on Tuesday with the Spanish-language television network Telemundo. "Everybody expresses understandable horror. We all embrace the families — and obviously our thoughts and prayers are with those families right now as they're absorbing this incredible loss. And yet we're not willing to take some basic actions."
In the wake of some particularly bloody episodes in Chicago in recent months, lawmakers there have exercised numerous options in hopes of curbing the number of violent crimes. In May, three people were killed and 20 shot during a single night in Chicago; in July, 10 were killed during a single weekend. In an attempt to keep the number of gun-related fatalities down, State Rep. Monique Davis (D) asked the governor in July to deploy the National Guard to patrol the streets of Chicago.
"It's almost as if there's a war going on," Davis told the Chicago Sun-Times. "It seems like it is genocide, and those officials who can do something about it have chosen not to do anything about it. I'm calling for the National Guard to come to Chicago and ride up and down these streets."
Rounding out the top five American cities with the most murders in 2012, according to the FBI, are Detroit, Michigan (386), Philadelphia, Pennsylvania (331) and Los Angeles, California (299). Reid Wilson of the Washington Post wrote that, taking into account Detroit's population, last year's numbers equate to one murder for every 1,832 residents.
You can share this story on social media: