Chicago lawyer angered by woman's distractingly large breasts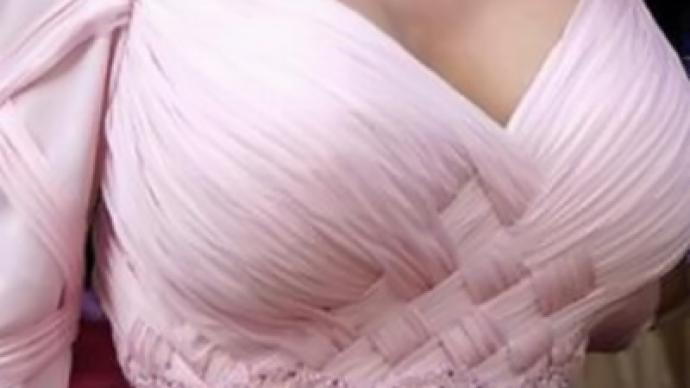 A lawyer in Chicago is being lambasted with accusations of sexism after he filed a motion with the court complaining about the distracting bust size of a 'large breasted woman' sitting at the opposing council's table in court.
Attorney Thomas Gooch is representing Rolling Meadows car dealership in a small claims case and is outraged by the distraction at the opposing table. He feels his opposing council's paralegal is too distracting for the jury to pay attention to actual court proceedings.He alleged that the opposing legal team placed her in full view of the jury for the specific purpose of drawing "the attention of the jury away from the relevant proceedings" and has requested Cook County Circuit Judge Anita Rivkin-Carothers order her to sit in the gallery with the rest of the spectators, reported AP. Gooch claims the woman, although she is a paralegal, has no legal experience and no right to be at the opposition table. Opposing attorney Dmitry N. Feofanov is representing a couple who is suing Rolling Meadows over a car they purchased under warranty and when the vehicle broke the company allegedly refused to pay. Feofanov, speaking to Jesebel.com, said the motion regarding his paralegal, Daniella Atencia, was completely without merit. He said in the motion Gooch cites no laws and makes no legal argument for why his paralegal can be dismissed or discriminated against because of her body. Gooch, speaking to the Chicago Sun-Times, explained that while he likes "large breasts," he believed that Atencia should dress more appropriately for court as a paralegal. His motion and further comments have brought down a firestorm from legal and feminist experts. "Why does she have to provide you with evidence of legal training? Isn't sitting there silently what most counsel do during a trial? Based on this motion, I'm thinking you are the one who should need to provide some kind of proof of legal knowledge," Elie Mystal wrote for Above the Law, directing the comments at Gooch. Jezebel.com referred to the motion as one of the "strangest – and possibly most sexist – legal endeavors" they had ever come across.
You can share this story on social media: