Feminists call for sex boycott against Ukrainian premier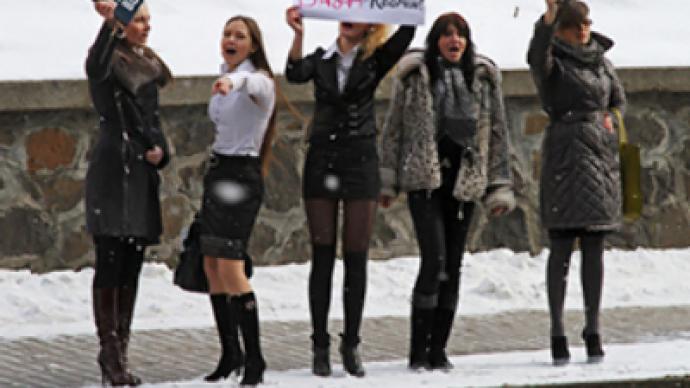 The women's movement "Femen" has called on the Ukrainian and world communities to sharply react "to the new prime minister's discriminatory policies towards women."
Femen claims that Nikolay Azarov's stance on government appointments is that women cannot work in the government as they cannot firmly say "no", says Rosbalt news agency.
On March 19, Azarov said that women do not fit in the government as "implementing reforms in Ukraine is not women's business." According to him, when forming the new government, people were chosen who can work 16 hours a day, including weekends, can take responsibilities and are not afraid to say "no" to their bosses.
Femen has called on the wives and girlfriends of the members of the cabinet to set up a sex boycott against them "as a protest against the caddish and humiliating attitude towards Ukrainian women."
The organization believes that, taking into consideration earlier words of President Yanukovich that women's place is in the kitchen and not in politics, the stance of the new Ukrainian authorities displays a dangerous tendency.
"The Femen movement stresses that people who have such an archaic attitude towards women – who constitute more than a half of the country's population – have no right to hold senior roles in the country," the organization said.
They added that in the whole civilized world a similar statement would have meant political death for any high-ranking official.
You can share this story on social media: