Tucker Carlson brands Sarah Palin a MILF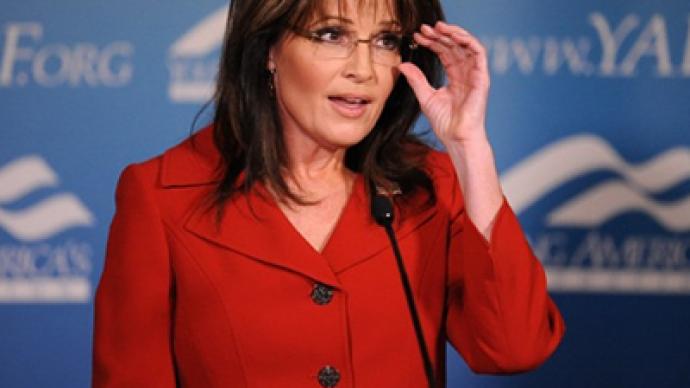 Conservative political pundit Tucker Carlson used Twitter to issue comments about US presidential hopeful Sarah Palin, calling her a MILF.
Carlson, the editor of The Daily Caller, has been called sexist by many who are insisting he apologize for his Tweets about Palin. His Tweet said, "Palin's popularity falling in Iowa, but maintains lead to become supreme commander of MILFistan."Using the popular MILF acronym used to describe 'attractive mothers' Carlson created a fictitious country in which Palin, he feels, is widely popular.Although the Tweet was quickly deleted, enough people saw the text to start a major frenzy. It was too late however. A media storm has ignited over the Tweet however. Politicians, journalist and other pundits have branded Carlson as sexist and declared all out war on MILFistan and MILFism in general. "Unfortunately for him, many people had already seen it and responded. You can't put the toothpaste back in the tube," Stacy Drake of Conservatives4Palin told the New York Daily News. "Is this the sort of treatment that conservative women, who want to get involved in the process, are expected to put up with? Is it okay for male columnists (conservative or otherwise) to continue objectifying women in the world of politics? No, it's not!"Carlson even Tweeted a new message, trying to use humor and joked that Charlie Sheen may have taken control of his account. He apologized for Sheen's behavior. Clearly Carlson's (Sheen's) apology was not enough.He later Tweeted, "I'm sorry for last night's tweet. I meant absolutely no offense. Not the first dumb thing I've said. Hopefully the last."Palin has yet to issue a reply to Carlson's Twitter comments.
You can share this story on social media: