ROAR: "Palin did not impress Russians"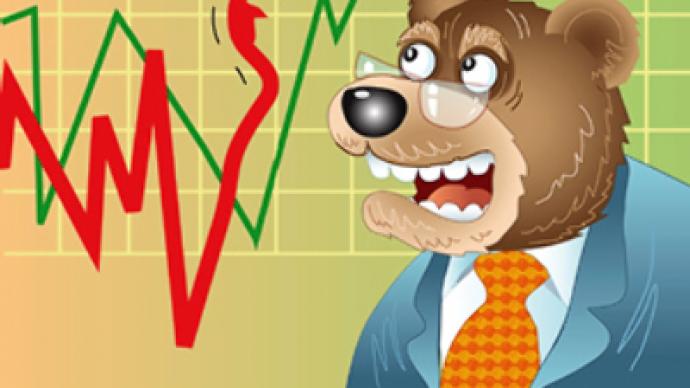 Many analysts in Russia do not devote their attention to Sarah Palin, but the media have described her as a bright woman and eccentric politician and consider her a possible presidential candidate.
The Russian media have reported about Sarah Palin's resignation as the governor of Alaska and question if she will run for president in the future. The main issue is why she decided to leave office of governor about 18 months before the end of her term.
The obvious answer is that Palin will run for president in 2012 or 2016, many Russian papers and online sources believe.
Rossiyskaya Gazeta daily has described the days of speculation about the motives behind Palin's "non-standard" resignation as "the main national entertainment in the US."
The paper cited commentators in the US who supposed that Palin wanted to concentrate on "future political battles".
In this regard, the media quoted Palin as saying that she is looking forward to assisting conservatives who "believe in smaller government, free enterprise, strong national security, support for our troops and energy independence."
After the resignation Palin will have time to boost her image, further her education and travel around America and the world, Rossiyskaya Gazeta wrote.
The paper also said that the former candidate for vice president will try to "raise money". "She could get no less than $60,000 for one private lecture or speech," the daily added.
"If Palin is going to 'try' the White House in 2012 or 2016, then the tactics she has chosen are not a product of original Alaskan thinking," Andrey Fedyashin, an observer from RIA Novosti news agency, has noted. He added that Ronald Reagan did "almost the same".
"It is not ruled out that Palin will try to run for the US Senate from Alaska in 2010," Fedyashin said. He noted that she "is preparing for something serious."
Palin is often rebuked for not understanding politics, especially foreign affairs, and for her language that is called "primitive," Fedyashin said. "This may alienate intellectuals from her, but America understands her and feels affinity with her."
"It is difficult, of course, to win America without more or less a clear program," the observer noted. However, maybe Palin left her governor's post just [to work on this], he added. As for Alaska, it is not the territory from which "one can start a battle for the White House," Fedyashin said.
Russian politicians do not seem to have taken as much interest in Palin as the media. "Analysts in Russia did not develop a serious attitude to Palin in the second half of 2008," Maksim Minaev, from the Center of Political Conjuncture of Russia, has told RT.
"She was being considered in the context of the battle between Barack Obama and John McCain, and was not taken as an independent player," Minaev said.
Analysts stressed the importance of Palin's image in fighting for the US women's electorate as a counterbalance to Hillary Clinton, Minaev said. "As for all other issues, McCain remained the center of attraction," he added.
"It was noticeable that after the election the interest to Palin in Russia sharply decreased and her resignation as governor of Alaska has not been widely covered in the mass media," Minaev said.
Minaev believes this situation does not agree with Palin's real political weight. Since the beginning of this year she has been among leading figures of a conservative wing of the Republican Party and has been considered as "an alternative to McCain and his team."
"I think there is no interest at all in Russia to Sarah Palin," Aleksey Makarkin, the first vice president of the Center for Political Technologies told RT.
"She did not make an impression on Russian experts who were interested more in McCain," he said. "McCain was considered a hawk and an undesirable candidate, and because of this, there were no kind feelings about her."
"Furthermore, her 'singularity' as a candidate was less than that of Obama. It was he who became the main sensation and attracted general attention as a candidate and the winner," Makarkin said.
Russian media have quoted Palin's reasons for the resignation, among which were "the vacuum of ways to improve the situation in Alaska" and "family circumstances".
They also repeat her words that she has "no plans after July 26," but recall her "earlier hints that she wants to "undertake something important."
Writing about Palin's resignation as governor, Gazeta.ru website recalled that many analysts linked the painful results of the presidential election for the Republicans with "the choice of Palin as a candidate for the vice president."
She became a favorite of the Republicans for a short time, the website said, but "then she made several blunders which "cast doubt on her competence." Gazeta.ru also mentioned ironically that McCain described Palin "as a specialist on Russia" because a Russian shore could be seen from Alaska.
"Many think that Palin was responsible for McCain's defeat," Gazeta.ru. It added that the Alaskan governor found herself in the opposition under the Barack Obama administration.
Like some other governors, she rejected funds from the federal government, saying that these expenses were "immoral" against the background of increasing national debt, the website wrote.
The same source also mentioned problems in the family of Alaskan governor who herself "defends family values."
The Russian media have stressed that Palin promised to concentrate not on 2012, but on the most important political issues – energy independence and national security. At the same time, they describe these plans as signs of her presidential ambitions.
"Both the Democrats and Republicans are envious of the popularity of the brightest woman politician in the US," Komsomolskaya Pravda daily wrote. The paper described Palin as an eccentric figure who "has chosen her path."
Sergey Borisov, RT
You can share this story on social media: