Unlocking phones might become legal again after White House weighs in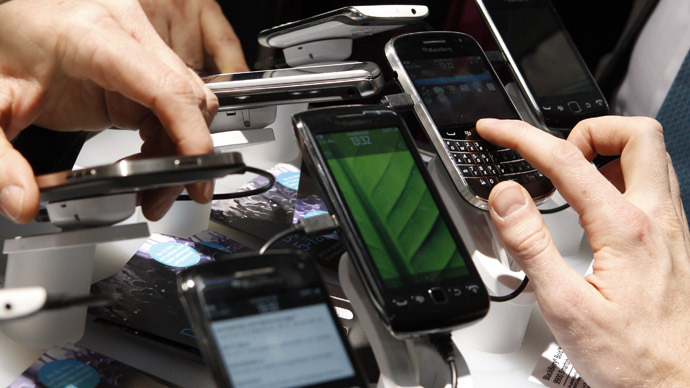 The White House says that it disagrees with a new law that makes unlocking cell phones a criminal offense.
Weeks after it became illegal to unlock a cell phone — or unleash a device to its full potential — the Obama administration issued a statement supporting an initiative to overturn the law.
"The White House agrees with the 114,000+ of you who believe that consumers should be able to unlock their cell phones without risking criminal or other penalties," reads the response published on Monday by R. David Edelman, the administration's senior advisor for Internet, innovation and privacy.
"It's common sense, crucial for protecting consumer choice and important for ensuring we continue to have the vibrant, competitive wireless market that delivers innovative products and solid service to meet consumers' needs," adds Edelman.
The statement comes in response to a petition against the unlocking ban that was added to the White House's official website in January and quickly accumulated over 114,000 signatures. That petition, created only two days before a new law made unlocking illegal, implored Americans to protest the rule.
Unlocking a phone allows customers to use a legally purchase device with any cell service carrier of their choice while avoiding hefty fees. As of this year, though, an earlier exemption on phones has been removed and now cellular devices are subject to rules and regulations about unlocking.
"Consumers will be forced to pay exorbitant roaming fees to make calls while traveling abroad," the petition on WhiteHouse.gov reads. "It reduces consumer choice, and decreases the resale value of devices that consumers have paid for in full."
The 1998 Digital Millennium Copyright Act allows the Library of Congress to regulate devices in regards to copyright law, and an update that went on the books this year included an exemption that outlawed unlocking phones. As RT reported previously, that law was approved due in part to heavy lobbying on behalf of a trade association made up of wireless service providers, CTIA, and has not gone unopposed. But while the White House isn't allowed to simply overturn the decision, the response issued this week paves the way for further action from the Library of Congress.
The Obama adviser goes on to say that the White House respects the Librarian's decision to make new phones not exempt from the DMCA, but says it stands by the Americans who asked for an end to the rule.
"The Obama Administration would support a range of approaches to addressing this issue, including narrow legislative fixes in the telecommunications space that make it clear: neither criminal law nor technological locks should prevent consumers from switching carriers when they are no longer bound by a service agreement or other obligation," adds Edelman.
In a statement added by the Library of Congress following the White House's response, the very agency that approved the unlocking ban admits that perhaps it acted without full oversight.
"Both the Librarian of Congress and the Register of Copyrights value our colleagues in the administration and the thoughtful discussions we have had with them on this issue. We also agree with the administration that the question of locked cell phones has implications for telecommunications policy and that it would benefit from review and resolution in that context," the statement begins. Elsewhere, the author says that the latest ruling has, while upsetting many of Americans, has served as "a barometer for broader policy concerns and broader policy actions."
In light of the White House's response, the Federal Communications Commission has also issued a statement condemning the law. "From a communications policy perspective, this raises serious competition and innovation concerns, and for wireless consumers, it doesn't pass the common sense test," FCC chairman Julius Genachowski writes. "The FCC is examining this issue, looking into whether the agency, wireless providers, or others should take action to preserve consumers' ability to unlock their mobile phones. I also encourage Congress to take a close look and consider a legislative solution."
You can share this story on social media: