2,500 toy phones face destruction over ringtone copyright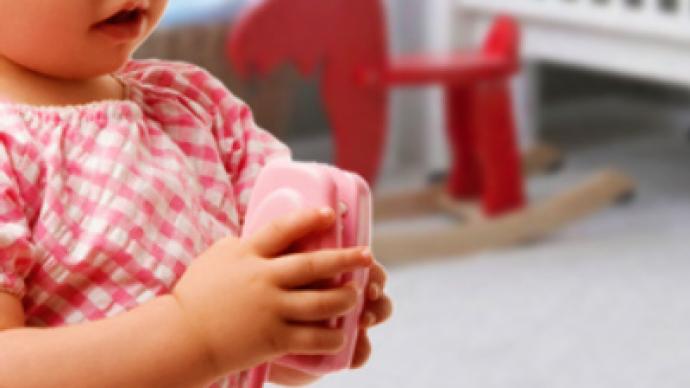 A Russian court has ordered the destruction of 2,500 toy phones imported from China as the music they played sounded suspiciously like a pop song protected by Russian copyright law.
Gazeta.ru reported on Monday that the Kingsept District court in Leningrad region in North-West Russia ordered that a batch of toys imported from China must be confiscated and destroyed.
According to the press service of the North-West Customs administration, the cell phones were seized by custom officers on the Russian-Estonian border. A Chinese firm is alleged to be the sender.
The press service said that experts had found that the ring tone of little pink cell phones copied the melody "Mobile" written by Russian rock musician Sergey Shnurov. The melody gained huge popularity after the success of the "Bumer" gangster movie, in which it was used as a theme song. The custom officers clarified that Shnurov did not agree to his melody being used for commercial purposes.
A suit was filed against TdE LLC, the company which expected the freight. The company was charged with breach of copyrights. The cell phones were the principal evidence of the prosecution. The District Court found TdE LLC guilty, and ordered 2,592 cell phones to be confiscated and destroyed.
The Kingsept Court also decreed that import of such goods was an administrative violation. TdE LLC was sentenced to pay a fine of 30,000 rubles – not much in comparison with the total cost of the freight, which was valued at $70,000.
In 2004 Shnurov won a court case against two Russian companies that were selling his melodies as ringtones for mobiles. According to Russian media, the companies were ordered to pay the composer 100,000 rubles (approximately $3,300).
You can share this story on social media: