Senate moves to ban cell phone surveillance apps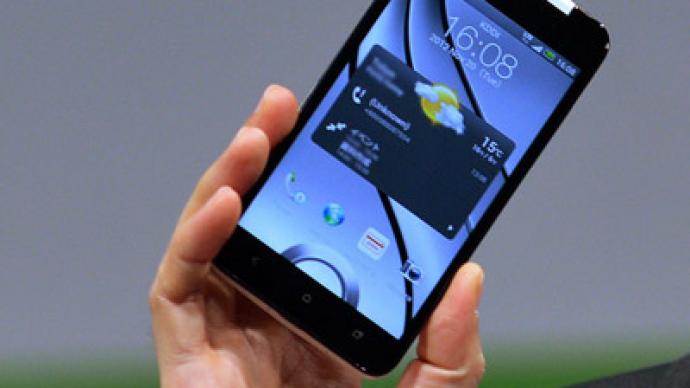 The US Senate Judiciary Committee has agreed to advance a bill that could stop software developers from secretly spying on the locations of users.
A Capitol Hill panel approved last week the Location Privacy Protection Act, a bill drafted by Sen. Al Franken (D-Minnesota) that has been authored in an attempt to keep application programmers from covertly stealing the GPS coordinates of unaware users.
Currently there is little-to-no legislation on the books limiting what developers can do with location data associated with certain activity carried out on smart phones. The makers of some cell phone apps have used that to their advantage in order to sell spy programmers, or "stalker apps," that track every action of users, often unbeknownst to them.
One application — ePhoneTracker — is profiled this week by the Washington Post in their own write-up of the Location Privacy Protection Act. That program, available as an instant download for only $50, lets a monitoring device run silently on cell phones, all the while sending specifics to another person who may suspect that their significant other is acting unfaithfully.
"Concerned about your teen's recent behavior? Suspect your employees are abusing their company privileges?" asks ePhoneTracker on their website. "ePhoneTracker is software that will allow you to see and hear the truth! This application will provide you with the proof you need to verify your suspicions."
If Sen. Franken's bill is approved in Congress, though, app developers will be legally required to inform cell phone users if they are being tracked — something they aren't mandated to do for the moment.
"Our law is not protecting location information, and our law is not protecting it the way it should," Sen. Franken told the committee. "Our law does not clearly require a company to get your consent before getting your location information from your mobile device. Our law allows a company to legally give or sell that information to any third party other than the government. And even though current law prohibits an abuser from stalking his victim—it does not clearly prohibit a company developing and deploying stalking apps explicitly designed and intended to help abusers stalk their victims."
Upon reached for comment by the Associated Press, Karen Jarmoc of the Connecticut Coalition Against Domestic Violence said, "It's really, really troubling that an industry would see an opportunity to make money off of strengthening someone's opportunity to control and threaten another individual."
Speaking before the Senate, Sen. Franken said a domestic violence victim from St. Louis County, Minn. tipped him off to the program. In that case, the woman's abuser installed the device on her phone and used it to trace her movements around town. According to the Senator, a Department of Justice study released in 2006 found that roughly 25,000 women in the US were being stalked by GPS technology.
Sen. Franken hopes to stop apps like that from being developed by including provisions in his act that will criminalize programs that share the whereabouts of a user without their explicit knowledge. Additionally, developers were need user permission before they can either collect data or share it with third-parties.
"I believe that Americans have the fundamental right to control who can track their location, and whether or not that information can be given to third parties," Franken told The Hill. "But right now, companies—some legitimate, some sleazy—are collecting your or your child's location and selling it to ad companies or who knows who else. Passing my bill out of committee means we're one step closer to ending this practice and ensuring people's privacy."
Elsewhere during his testimony, Sen. Franken applauded the use of some location tracking programs but warned that evil applications were ruining it for the rest.
"If you want to find the best pizza place where you're driving, you've got to provide your location," Franken said. "If the pizza app wants your location, of course you're going to give the pizza app your location, otherwise they can't do what they do. But if someone else wants your location and wants your location everywhere you want to go, you might not want to give them that. So what we're trying to say is, it's your choice to protect your own privacy."