'Not how we do it in New York': Ex-NYPD cop questions sister's killing by Capitol police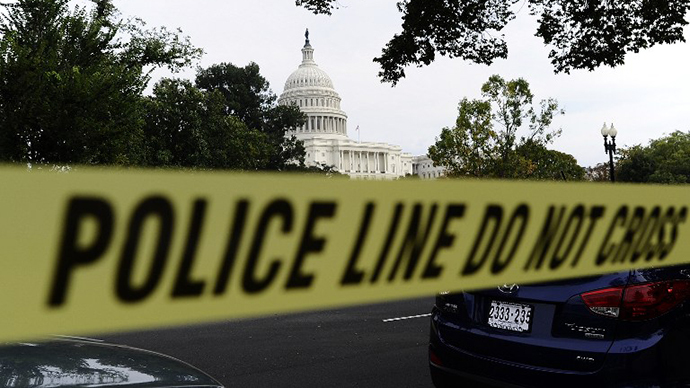 Police in Washington DC did not have to resort to shooting dead an unarmed woman, who lead officers on a short-lived car chase through the Capitol on Thursday, said the driver's sister, former New York police sergeant Valarie Carey.
"My sister could have been any person traveling in our capital," Valarie Carey told reporters outside her Brooklyn home on Saturday. "Deadly physical force was not the ultimate recourse and it didn't have to be."
Miriam Carey, a 34-year old dental hygienist from Connecticut, tried to drive her black Infiniti coupe through a barrier near the White House, hitting a Secret Service agent who attempted to wave her away. She then sped toward Capitol
Hill, leading police on a high-speed pursuit that came to an end when her car got stuck on the median and police shot her.
A Capitol Police officer was also hurt when his car hit a barricade during the mile and a half mid-afternoon chase, which lasted just a few minutes.
Law enforcement sources said Carey did discharge a firearm and there was no indication that she was in possession of a weapon.
"I'm more than certain that there was no need for a gun to be used [by police] when there was no gunfire coming from the vehicle," Valarie Carey said. "I don't know how their protocols are in DC, but I do know how they are in New York City."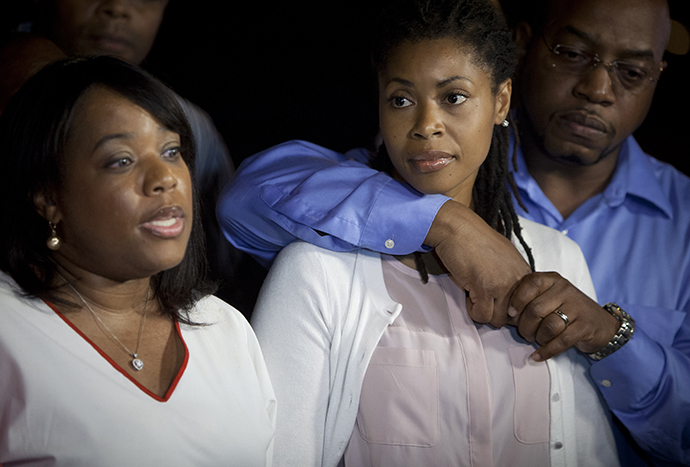 Representatives from the Capitol Police and the District of Columbia's Metropolitan Police Department could not be reached for comment early on Saturday.
Kerry, whose one-year-old daughter Erica was with her in the car during the chase on Thursday, had reportedly been hospitalized for postpartum depression months after giving birth.
At the news conference in Brooklyn, Carey's other sister, Amy Carey-Jones, told reporters of her sister's emotional struggles.
"I can tell you that she was a law-abiding citizen, carefree and loving. She had a baby and she did suffer from post-partum depression with psychosis," Carey-Jones said, adding that her sister had received treatment, including medication and therapy.
The visibly shaken sisters held hands during the news conference. Earlier in the day they had traveled to the Capitol to identify their sister to authorities with the aid of photographs, Carey-Jones said.