California court rules: Gay marriage ban unconstitutional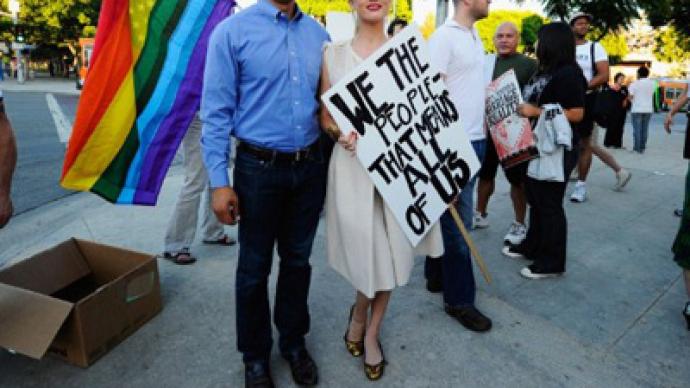 A Federal Appeals Court in California ruled this morning that the state's controversial ban on same-sex marriages, Proposition 8, is unconstitutional.
During the November 2008 elections, voters in California narrowly decided that same-sex couples did not have the right to wed in the Golden State. Now more than three years later, a federal appeals court says that the ban violates rights guaranteed to Americans. Same-sex marriages were legally recognized in California during a brief window of only six months that began on May 15, 2008. Roughly 18,000 same-sex couples were wed in California before Proposition 8, a measure that dismissed the validity of those marriages, passed that November. The following May, the California Supreme Court upheld the proposition.Now nearly four years after same-sex marriages were originally allowed in California, the US Ninth Circuit Court of Appeals decided in a 2-to-1 vote on Tuesday that Proposition 8 violated the rights of Americans as guaranteed in the US Constitution."Although the Constitution permits communities to enact most laws they believe to be desirable, it requires that there be at least a legitimate reason for the passage of a law that treats different classes of people differently. There was no such reason that Proposition 8 could have been enacted," the court decided"Proposition 8 served no purpose, and had no effect, other than to lessen the status and human dignity of gays and lesbians in California," the court ruled.Gay rights advocates are hailing Tuesday's decision as a milestone for the movement.
You can share this story on social media: