Ft. Calhoun nuclear plant safety under scrutiny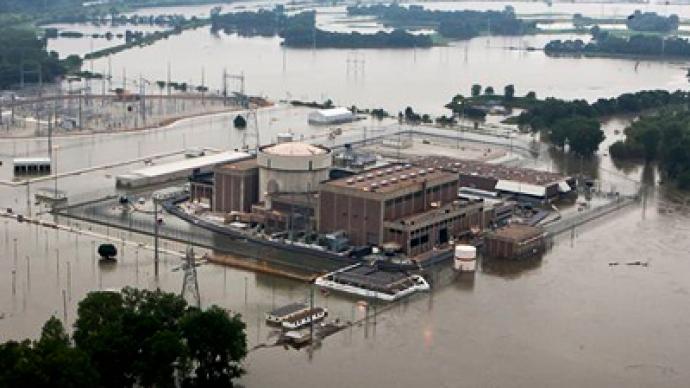 Following the wake of the Fukushima nuclear disaster in Japan, Americans have expressed their concern over power plants in the states. Word has surfaced that conditions at a Ft. Calhoun, Nebraska plant are at a critical level.
It's clear that US regulators want to avoid a Fukushima on their home turf, but how can Americans be so sure of what's happening when so much information is being shielded from them?"We don't have quick, easy, independent access to important information about the operations and concerns about these plants," says Tyson Slocum, the director at the Public Citizen's Energy Program. He tells RT that information is purposely withheld from the public for the safety of the nation, but that the same barring of facts is keeping the rest of the country in the dark. "What it's done," says Slocum, "is keep this critical information way from us." He adds that the lack of clarity is causing concern for the American people curious over rumors of an impending meltdown, and says that "Getting more independent access … is going to be critical."Slocum adds that, with US nuclear power becoming a hotter issue, it raises a much bigger question: is it a viable source of power at all?"Is this an affordable route?" he asks. The risks are getting higher and higher, he says, and that, from a safety and security standpoint, does it make sense to phase out nuclear power at home before the country is pitted with another Three Mile Island?"I hope that it doesn't take an accident for us to recognize the huge risks and costs associated with nuclear power."As we think about new questions, Slocum asks a big one in particular: "Should we subsidize these or think about some of the emerging technologies that present far less risk but arguably greater return for the public?"As both high-level nuclear waste and public concern pile on, the answer seems all too obvious.