"Bye bye, pervert!" Weiner resigns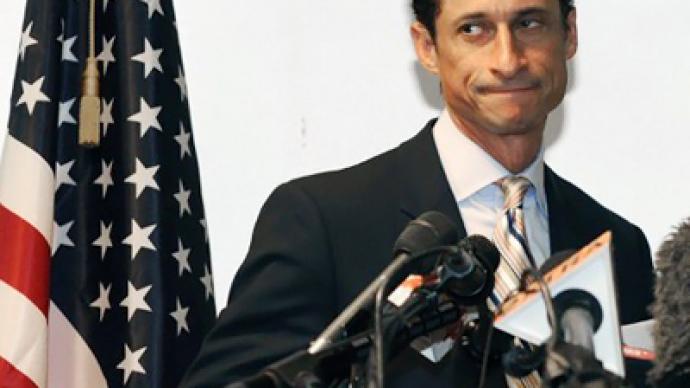 Less than three weeks after a sexting scandal put Congressman Anthony Weiner on a whirlwind path on frontpages from coast to coast, the New York lawmaker has resigned.
Weiner's resignation today came only less than a month after the politician began making headlines over a trivial yet taboo series of tweets.And as Weiner took to a Brooklyn meeting room this afternoon to formally resign hours after the conference was scheduled, he was jeered and heckled at by a packed house in his home district. Most jarring perhaps was an audible outbreak of "bye bye, pervert!" belted from the crowd.Weiner gave his formal resignation in a brief four minute speech that was punctuated throughout by booing from the crowd, who assembled in the Brooklyn center for the elderly where he launched his first campaign for city council 20 years earlier. "I'm here again to apologize for the personal mistakes I've made and embarrassment I've caused,"  Weiner told the crowd. He announced that he had intended to "continue the work that the citizens of my district elected me to do," but added that, "unfortunately, the distraction that I have created has made that impossible."36 seconds into his statement, Weiner announced, "So today I'm announcing my resignation from Congress," to which many members of the crowd cheered jubilantly as his speech was televised live worldwide."Senator Weiner…are you fully erect? The people demand to know!" belted a member of the media. Weiner continued to give his resignation as the rest of the room jeered as well as laughed.A link to an image of Weiner's clothed penis was sent via tweet on May 27. While he initially declined that he had sent the message, Weiner came clean on June 6 and confessed that he was the culprit. In the days since, other photos have since surfaced of Weiner in various poses and stages of undress.Today's resignation comes only three days after President Barack Obama said that, if he were Weiner, he would resign.
You can share this story on social media: