Congressman scolds diplomats over parking fines, than racks up $2,180 in violations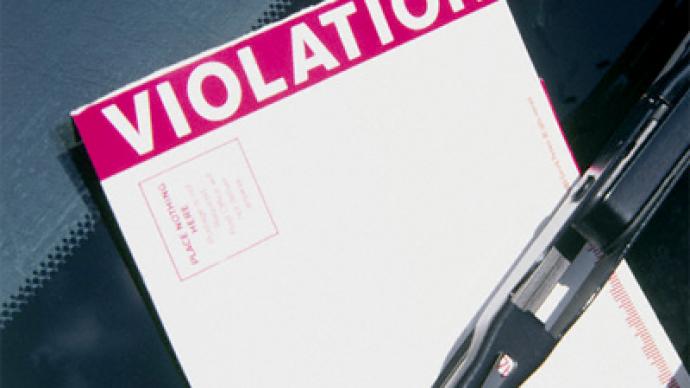 Democratic Congressman Anthony Weiner, who's made himself known in New York by loudly complaining about UN diplomats who fail to pay parking fines has racked up a massive $2,180 in violations of his own in Washington.
A recent report indicated that in a period of 12 months the congressman managed to ignore thousands of dollars in parking ticket fines. He hadn't even paid any of them until Roll Call published an article calling him out on the matter.The report looked specifically at parking in Washington, and learned that some 300 members of Congress routinely get tickets. Weiner was by far the biggest offender in the report. His closest competition for top parking scumbag was Congressman Bennie Thompson where racket up a mere $860 in tickets. Most members of Congress, like all drives, are given the occasional ticket; most simply pay the $20 fine. The law allows members of Congress to avoid fines and tickets while parking for official business. They even have non-ticketed assigned spots around Washington. However, Weiner's total was all earned independent of these exclusions. His tickets were earned in a mix of violations on dozens of occasions. Ticket violations range from out of date license plates, blocking rush-hour traffic, failing to display an inspection sticker and paring at taxi stands. In some cases, he earned three or more tickets in a single day. The man who famously exclaimed, "Diplomats park illegally, ignore paying their parking tickets and expect New Yorkers to pick up the tab. This needs to end," now finds himself on the receiving end of parking scorn.
You can share this story on social media: