Gun violence prompts schools, parents to buy bulletproof protection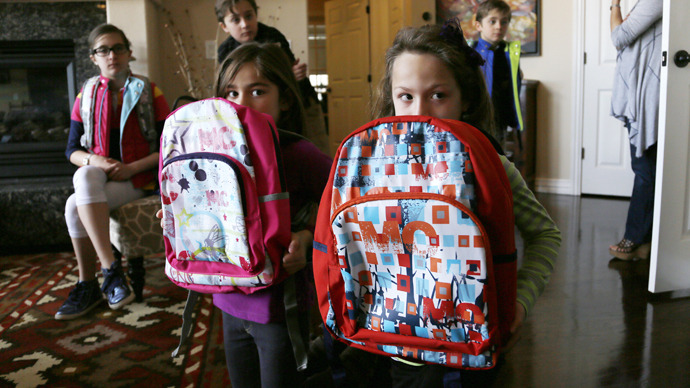 As gun control measures stall in the US, many schools and parents are looking to purchase everything from bulletproof uniforms to classroom shields as precautionary measures.
Denver-based Elite Sterling Security has already sold over 300 backpacks lined with ballistic material that can halt a 9mm bullet traveling at 400 metres per second, according to a recent Guardian report. Elite has received inquiries from 2,000 other families across the US, and is currently in discussion with dozens of schools in Colorado to supply them with bulletproof vests.
AJ Zabadne, president of Elite, says his company's products should be seen as precautionary.

"It's like you find life jackets on ships or planes in case they go down," says Zabadne. "It's no different to having a seatbelt in a car."

Such clothing is not exactly a new development, though a recent spate of high-profile gun incidents at American schools could be driving higher demand. In Colombia, the Miguel Caballero company has been producing bulletproof clothing since the early 1990s, when security concerns in that country were far worse than they are today.
Caballero sells ballistic lined garments in Mexico City and Sao Paulo, Brazil, and has served high profile customers such as Prince Felipe of Spain and President Álvaro Uribe of Colombia, as well as President Hugo Chávez of Venezuela. Now, the Colombian company has set its sights on the US market, designing bulletproof uniforms for American children.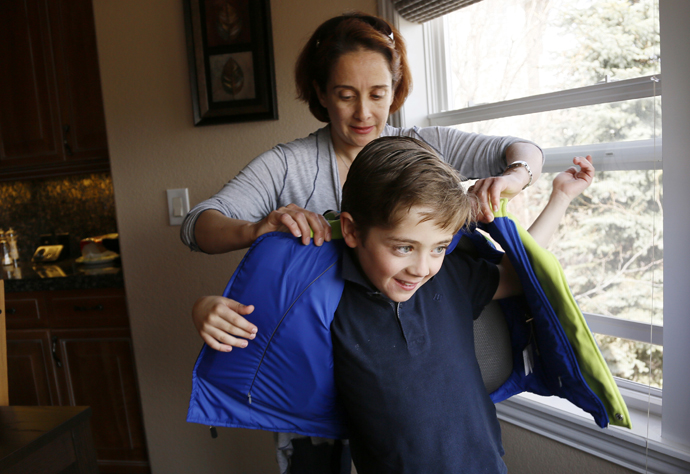 According to Caballero, the move is a direct response to a rise in US school violence.

"This way a teacher could tell them to put it on at the start of an incident," says Caballero."Much like when you are on a boat and they tell you to put on a life vest."

Caballero is currently looking into bringing down the costs of his ballistic lined clothing. Elite, which is a US distributor of the Colombian company, currently offers items such as a child's bulletproof puffer vest, which retails for just over a thousand dollars. Ballistic backpacks, which weigh in at 3 pounds, cost almost three hundred dollars.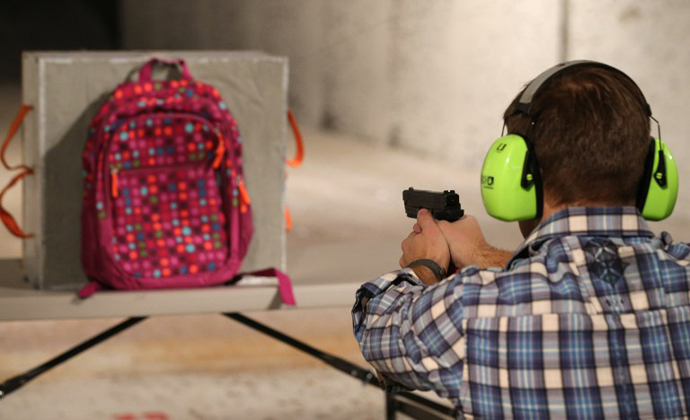 At a preparatory school in Maryland profiled by The Guardian, the administration has deployed 80 ballistic shields posing as whiteboards and clipboards. Barry Tull, headteacher at Worcester Prep, says the move was taken to leave teachers some kind of tool at their disposal during an emergency.

"Our teachers were concerned to begin with about whether they were expected to be first responders, but at least they feel they have something now as opposed to cowering in the corner with their kids," says Tull.

"The former Secret Service trainers we had in showed us how they can deploy them; how to hold them in front of their body defensively or use them offensively where the teacher charges at someone with the shield as cover," he added.

Hardwire, the manufacturer of these bulletproof shields, has sold such products to schools in North Dakota, Pennsylvania and California. The company also produces sheets disguised as rainbow-covered posters designed to hang off the back of classroom doors to prevent someone from shooting their way in.

You can share this story on social media: