Taser's youngest victim dies from cop attack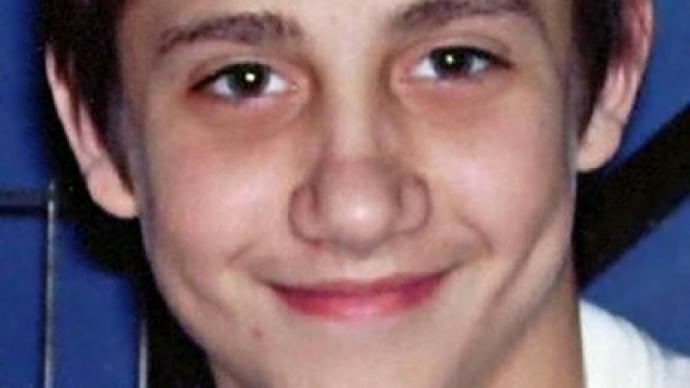 Two days before Brett Elder's sixteenth birthday, Bay City Police tased the 15 year old to death.
This is how on March 22, 2009 police reacted to a dispute between Elder and another individual. On that Michigan morning, the boy was inebriated, and according to the officers involved, he alledgedly attempted to fight them, leading an officer to use his Taser. One witness, however, said Elder had already been cuffed by the officers when the cop fired-off the weapon."He was flopping around and looked like a fish out of water," Cindy Hernden told Tom Eley of World Socialist Web Site back in 2009. "That's the only way to explain it — his whole body was bent over," Elder's aunt went on to say.The boy later died at a local hospital. The results of an autopsy showed Elder died of "alcohol-induced excited delirium," along with the "application of an electro-muscular disruption device."Earlier this month Elder's family got some closure for the wrongful death when a federal judge ruled on a $1 million settlement. Eugene E. Elder Sr., Brett's father, filed the lawsuit back in 2009 and stated that "there's no reason for killing my boy."Members of Brett's family admitted at the time he was trying to cope with the loss of his mother and was going through rehab for substance abuse. Although the loss of his mother isn't an excuse, his family says that being drunk was no reason for Elder to die. Wendy Elder, Brett's sister-in-law, told the media "the police are supposed to protect you, not hurt you."The officer that fired the Taser was placed on administrative leave but no criminal charges were ever filed against the officer.After the settlement, Eugene Elder Jr. declined to comment.According to Truth… not Tasers, a website which is against Taser use, there has been approximately 682 related deaths in North America and Elder maybe the youngest person to have died from an electro-muscular disruption device.
You can share this story on social media: