Hate crime: Boy who killed Neo-Nazi father aged 10 found 'responsible'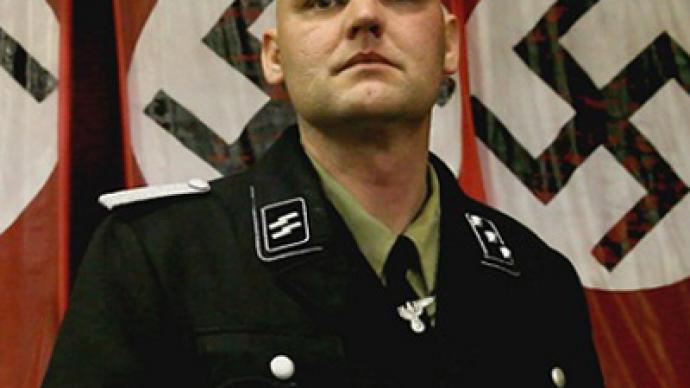 A California judge has found a 12-year old boy "responsible" for the second-degree murder of his white supremacist father, though he was only 10 when the crime was committed.
A responsible verdict is the equivalent of guilty in juvenile court.The boy, who was tried without a jury, did not testify in his own defense. He reportedly showed no emotion when the judge read out the ruling. A sentencing hearing was set for February 15, and depending on its ruling, the defendant could be jailed until he is 23.Prosecutors argued at the trial that the 2011 murder of Jeff Hall, a regional leader of the Nationalist Socialist Movement, was pre-meditated. Riverside Superior Court Judge Jean Leonard said the boy suffered at the hands of his father, and was the victim of a "long history of abuse and neglect." The judge continued, however that, "the court must look at the facts of the case," NBC 4 Southern California quotes him as saying.In May 2011, the defendant shot and killed his father, Hall, with a .357 Magnum at point-blank range while the 32-year-old was asleep on the family couch. Despite Hall's history within the Nationalist Socialist Movement, the prosecution argued his white supremacist beliefs had not been a motivating factor in the killing. They said the boy had "a history of violence," and had stabbed a teacher with a pencil in kindergarten. When interviewed by police following the death of his father, the boy admitted to the killing, saying he would not get in trouble because he had seen an episode of television show Criminal Minds during which a child was not arrested after killing his abusive father. He changed his story upon getting an attorney, and pleaded not guilty by reason of insanity.Leonard, who argued that statements given in the aftermath of the crime were "the most believable," said "This was not a naive boy." "(He) knew about hate" and "knew what he was doing was wrong at the time of the crime."The defendant's younger sister said her brother had planned the shooting days in advance."This was not a complex killing," Leonard continued. "He thought about the idea and shot his father."Defense attorney Matthew Hardy had argued that the boy had been conditioned to kill people who were deemed threats, and that by shooting his father, the violence would come to an end.Hardy hoped the boy would not be placed in a juvenile lockup, and instead sent to a private facility offering therapy, medical treatment and schooling.
You can share this story on social media: